Why Sofia Coppola Dropped Out Of 'The Little Mermaid'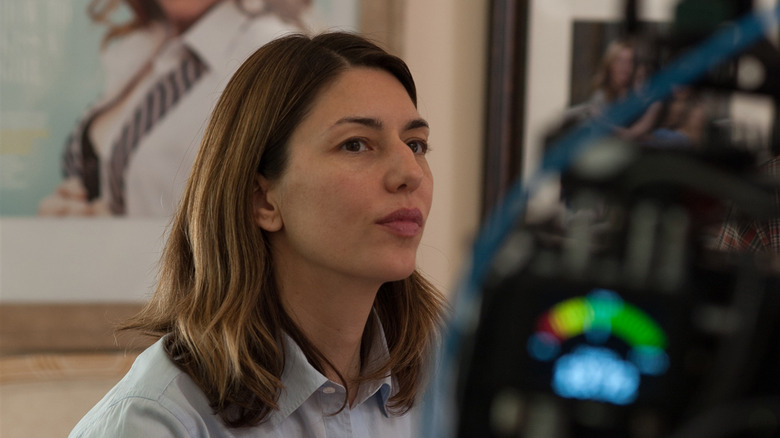 Hollywood is high on live-action fairy tales at the moment, but even so some of these projects have found much better luck than others. Disney's Cinderella was a big hit at the start of the year, but Joe Wright's Pan was a big fat flop for Warner Bros. this summer. Some of these movies run into trouble before they even get off the ground — like Universal's The Little Mermaid, which lost director Sofia Coppola earlier this year.
Coppola does have a new project out, though, Netflix's A Very Murray Christmas, and while making the rounds to promote it she touched upon the movie she never got to make. After the jump, Coppola explains why she dropped out of The Little Mermaid. 
When Coppola left The Little Mermaid this summer, the official reason cited was "creative differences." More specifically, the word was, Coppola and Universal could not agree on a lead. She wanted Maya Thurman-Hawke (yes, as in that Thurman and that Hawke), while the studio wanted a bigger name — someone like Chloë Grace Moretz, who eventually booked the part after Coppola bowed out.
In a conversation with TheWrap, however, Coppola expands on her differences with the studio:
We didn't agree creatively about how to do it, so I didn't want to continue. As we were getting closer, it just wasn't the right fit for what they needed for that project and the way I work. I decided to do something in a smaller scale, the way I like to work.
Basically, it sounds like Sofia Coppola wanted to make something smaller and more unusual and, well, more Sofia Coppola-y than what the studio had in mind. It's a situation we've seen repeat itself many times before, like when Ava DuVernay turned down Black Panther because "it really wasn't going to be an Ava DuVernay film," or Edgar Wright pulled out of Ant-Man at the last minute.
Which isn't to say that letting auteurs have free reign over big-budget blockbuster-style movies always works out well, either. Joe Wright's Pan was bold and unique and daring and, by most accounts, quite terrible. The best-case scenario is something like Kenneth Branagh's Cinderella, which managed to feel like both a mainstream blockbuster and a refreshingly distinctive creative vision. But it's a balance some filmmakers find easier to strike than others.
Ultimately, if Coppola and Universal were disagreeing that strongly, it's probably for the best that she walked away when she did. But it's a shame we'll never get to see her take on the classic fairy tale. Coppola excels in telling stories of young, beautiful, privileged people suffering from ennui, so the story of an underwater princess who longs for an adventure above the surface would've been right in her wheelhouse.
Coppola's The Little Mermaid had a script by Caroline Thompson, Kelly Marcel, and Abi Morgan, but Universal is now striking a deal with Richard Curtis (Love, Actually) for a new draft of the script. No new director has been announced. As for Coppola, she's yet to announce her next feature. But her next directorial effort, A Very Murray Christmas, hits Netflix tomorrow (December 4).