'Thor: Ragnarok' Lands A New Writer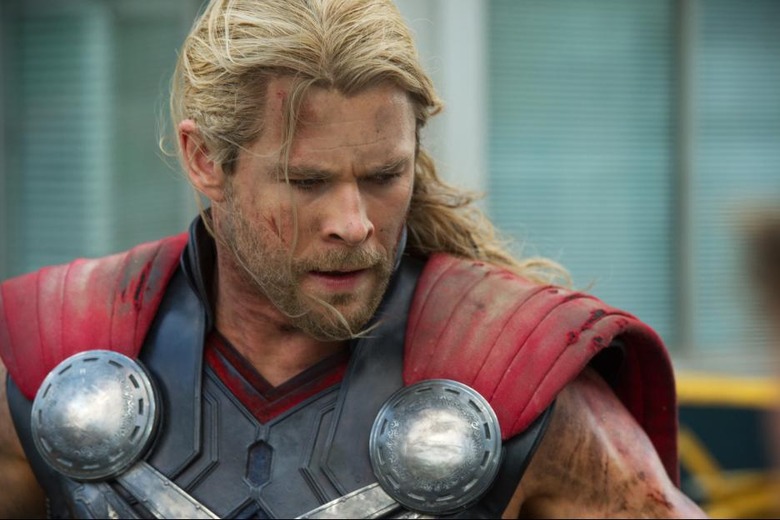 Despite its title, Thor: The Dark World was far from a dark movie. Both Thor movies have plenty of humor, arguably almost too much at times. By hiring writer-director Taika Waititi (What We Do in the Shadows), Marvel seems to be indicating it wants the next film in this series, Thor: Ragnarok, to maintain (or have more of) the sense of humor we saw in the first two movies. Of all the Marvel movies, the Thor films have been the lesser entries in the MCU, but with Waititi directing, that may not be the case for Thor: Ragnarok.
Before the film goes into principal next year, a new Thor 3 writer has been brought in to rewrite the script. Learn more about the Marvel sequel and its new writer after the jump.
Christopher Yost (Thor: The Dark World) and Craig Kyle (Iron Man: Armored Adventures) previously worked on the script for Thor: Ragnarok, but according to The Hollywood Reporter, Stephany Folsom will conduct rewrites on the project. Folsom has few produced credits, but she did write 1969: A Space Odyssey of How Kubrick Learned to Stop Worrying and Land on the Moon — a script I've always heard nothing but positive things about.
She'll be tacking the "buddy movie," which is how Mark Ruffalo describes Thor: Ragnarok, who will co-star alongside Chris Hemsworth in the sequel. Adding Ruffalo and a fresh voice like Waititi to the mix might give this series the boost it needs.
Hemsworth has expressed his desire to take Thor in a new direction. The jokes in these films have been fairly broad, and rightly so, Hemsworth wouldn't mind if Thor 3 has a more clever sense of humor:
I think [Thor: Ragnarok] needs to be injected with that sort of smart wit and unexpected kind of humor, kind of what James Gunn came in and did with Guardians [of the Galaxy]. It was like off center and unpredictable, and I think we can definitely use a dose of that, you know? I feel we had less of the sort of the naivety or fun or humor that the first [Thor] might have had. I wish we had more of that in the second [movie]. ... We've done regal. We've done Shakespeare, and we've shown that. I think now it's time to go, 'Okay, cool. Let's try something different,' and Taika just had such a brilliant sort of take and funny kind of ideas about where we could [go], how we could do that.
Thor: Ragnarok opens in theaters July 28th, 2017.