'Minions' Honest Trailer: A Movie That Makes 'Cars 2' Look Like The Beginning Of 'Up'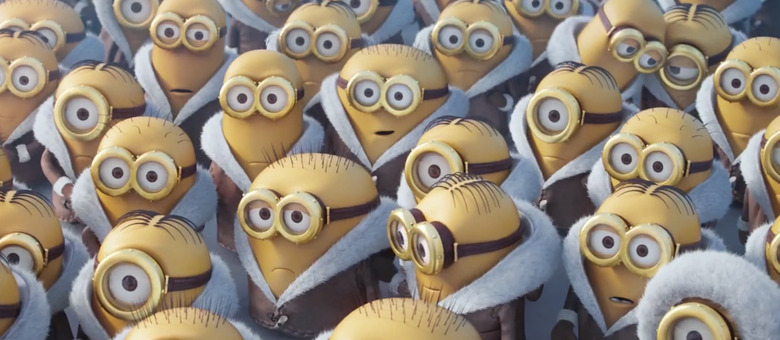 Kids have found plenty to enjoy about the slapstick, gibberish antics of the little yellow guys known as Minions, and at the end of the day, that means the Illumination Entertainment film accomplished what it set out to do. But these characters worked so well in small doses in Despicable Me that a movie focusing just on the Minions feels like nothing more than a marketing move.
And that's exactly what the Minions Honest Trailer brings to the table, right down to accurately pointing out that a movie about young Gru and his Minions would have been a much better movie.
Here's the Minions Honest Trailer from Screen Junkies:
At the time I saw this movie, the 1960s setting didn't seem strange, but in retrospect, all the references and gags that come from the time period seem wasted on the kids this movie is geared towards. And even most parents taking young ones to the movies didn't live through the 1960s, so who are those references for?
But that's nothing compared to how many people the Minions seem to kill in this movie. However, that's not entirely surprisingly when you consider their purpose (for a reason not really explained in the movie) is to serve villains. So surely when Gru's plans worked, they resulted in plenty of mayhem. Minions may be a lot more vicious than their Three Stooges comedy implies, but then again so were the Looney Tunes. Still, there's a big gap between what's on display in Minions and the brilliance of those classic cartoons.