VOTD: All The Movies Come Out To Play With Each Other In 'Final Cut 2015'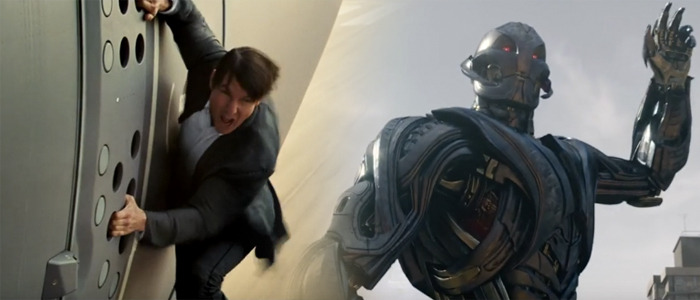 The first year-end retrospective video mashing up a whole slew of movies from this past year just arrived earlier this week with the 2015 Salute to Cinema. Now a friend of the site has come through with his usual look back at the year in cinema with Final Cut 2015, and this is well worth your eight minutes. The way some of the movies blend into each other, especially how Furious 7 meshes with Inside Out and Mission: Impossible – Rogue Nation makes this feel like a trailer for some kind of mega movie.
Here's Nick Bosworth's Final Cut 2015 from JoBlo:
Now all I want to see is an entire movie with the emotions of Inside Out in Dwayne Johnson's head. And that's just one of the cool ways this video brings all these movies of 2015 together. Here's what Bosworth had to say about his video creation:
It's official folks, 2015 is drawing to a close and with Star Wars...I mean Christmas around the corner, it's time to unveil the latest in my "Final Cut" year-end movie mashup series. As always I have traversed through hundreds of different films across all genres and I have to say that 2015 was an exceptional year for film overall. So please accept this mashup video as my thanks to all the movie fans out there and also to the cast, crews and studios who make these films possible. You've all earned your rightful place in Valhalla.
A full list of music used in the video can be found at the video's YouTube page, and a list of all the movies used in the order in which they appear will be delivered sometime soon as well. If you like what you see, we recommend going back and watching Bosworth's Final Cut 2014 and Final Cut 2013.