Adam Driver Stars In Jim Jarmusch's Upcoming Film 'Paterson'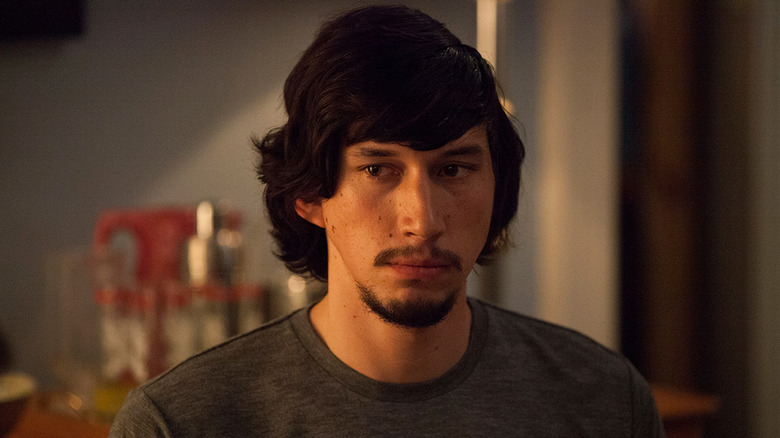 Adam Driver has a big year ahead of him. In a few weeks we'll see his villainous turn as Kylo Ren in Star Wars: The Force Awakens – a movie more than a few dozen people will probably see. Next year, he's in Jeff Nichols' Midnight Special, Martin Scorsese's Silence, and the upcoming season of HBO's Girls, and we'll also see him star in Jim Jarmusch's next film, Paterson.
Learn more about the project after the jump.
Empire (via The Playlist) revealed Adam Driver stars in Jim Jarmusch's latest project, playing a bus driver. The director doesn't tend to work this fast, as he has trouble getting his projects made these days. His last film, Only Lovers Left Alive, took around seven years to make. But not only does Jarmusch have another movie coming out next year, he also has a deal with Amazon.
Not much is known about Paterson, but Jarmusch says the film has some comedic elements, which is expected from the director. He discussed the project with Indiewire while promoting Only Lovers Left Alive, and here's what he had to say:
It's all written and everything, but I don't really want to talk about it too much. I'm a little superstitious, but it's set in the present in Paterson New Jersey. I don't know if it's any more of a comedy than any other film I've made, but it definitely has some funny stuff in it.
Any Jarmusch fan knows the director has a real talent for selecting atmospheric music. With Paterson, he plans on using an electronic score, which he hasn't ever really done before:
I would say from Cluster to [Brian] Eno. I don't know if you know F*** Buttons. Some variety of things that interests me. I like Detroit House and all kinds of electronic aberrations so I'm not exactly sure but I want music that floats along. I don't want a heavy beat — maybe no rhythm at all. I'm not sure yet.
I've never heard of the "F*** Buttons," but a band name that good makes me want to listen to them.
We haven't seen Driver as the lead in too many films, but that'll soon change. After Star Wars: The Force Awakens and all the other promising projects he has coming up, he's going to become a more recognizable name. Driver has shown he has charisma and range, especially in Noah Baumbach's While We're Young, so the more we see of the actor, the better.
We'll probably see the Adam Driver Jim Jarmusch project premiere at Cannes next year.