'War For The Planet Of The Apes' Director Matt Reeves To Produce, Maybe Direct 'Spring Offensive'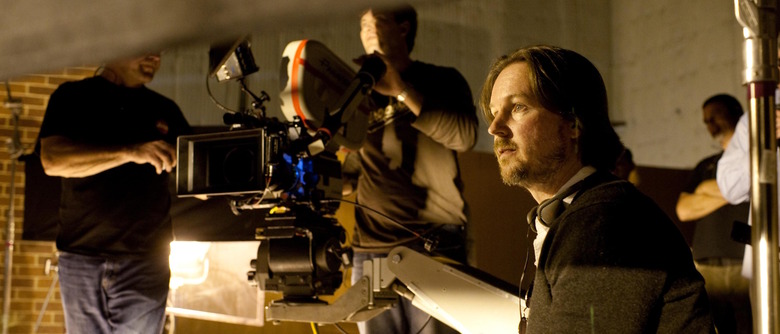 Matt Reeves last helmed Dawn of the Planet of the Apes and is now in the middle of shooting War for the Planet of the Apes, but his next project could finally get him away from those damn dirty apes. Reeves is producing the thriller Spring Offensive, with an eye toward possibly directing once his Ape-related commitments are done. More about the Matt Reeves Spring Offensive movie after the jump. Variety reports 20th Century Fox, which distributes the Apes films, has acquired Matthew McInerney-Lacombe's spec script Spring Offensive for Reeves to produce and develop through his 6th and Idaho banner. Plot details on Spring Offensive are being kept under wraps, though it's described in very vague terms as "a smart female-driven political thriller."
6th and Idaho's Adam Kassan (Black Mass, End of Watch) will produce with Reeves, while Rafi Crohn will oversee the project for the company. While Reeves isn't locked in to direct Spring Offensive quite yet, it's envisioned as a potential directing vehicle for him.
First, though, Reeves will have to finish War for the Planet of the Apes. Shooting is already underway for release on July 14, 2017, with Andy Serkis returning as Caesar and Woody Harrelson playing the new human villain. Reeves' Dawn of the Planet of the Apes grossed $710 million worldwide and earned critical raves besides, so expectations for the sequel are sky-high.
Before Reeves camped out in the Planet of the Apes franchise, his credits included the solid (though arguably unnecessary) horror remake Let Me In, and the J.J. Abrams-produced, Drew Goddard-scripted monster movie Cloverfield. Without knowing too much about Spring Offensive, it's hard to guess what it'll mean for his career. But as much as we love Reeves' Apes, it's nice to hear he's got ambitions beyond the franchise, too.