'Anomalisa' Featurette: Explore The Handmade World Of Charlie Kaufman's Latest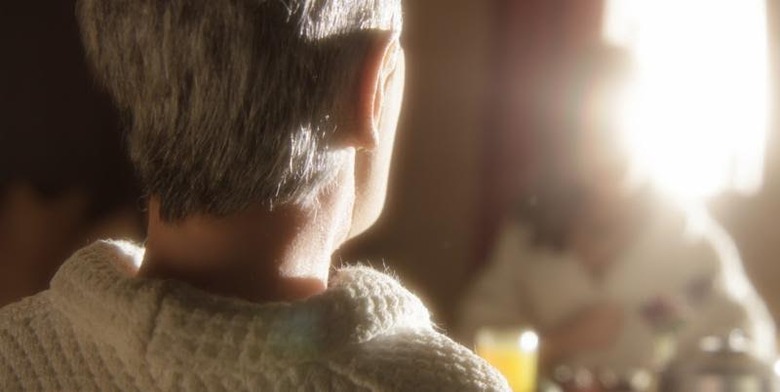 The wait is almost over for Charlie Kaufman's sophomore directorial effort. Co-directed by Duke Johnson and written by Kaufman, Anomalisa is a
love story about a man who can't accept love. Oh, and it happens to be a stop-motion picture. After the jump, watch an Anomalisa featurette that shows how the filmmakers made it happen.
The featurette is about the lengths the filmmakers went through to bring this stop-motion film to life. On a technical level, Anomalisa is impeccable, with its highly detailed puppets and its lonely, surreal, and mundane settings.
Take a brief behind-the-scenes look at Anomalisa:
Both Jacob and I are
of Anomalisa. For a film that stars puppets, it's a deeply human story. So many emotions — sorrow, happiness, and excitement — are completely tangible, thanks to the craftsman involved and the heartbreaking vocal performances from David Thewlis, Jennifer Jason Leigh, and Tom Noonan.
This is the kind of movie that warrants repeat viewings, to not only see the attention to detail from the animators, but to unpack Kaufman's dense script. What's funny is, the screenwriter behind Adaptation and Eternal Sunshine of the Spotless Mind used Anomalisa as a breather from writing his directorial debut, Synecdoche, New York. Once you experience Anomalisa's intricacies and melancholic tone, that'll make you chuckle a little.
Hopefully when the film comes out the conversation isn't solely driven by the stop-motion work, because there is more to Kaufman and Johnson's film than its technical merits.
Here's the official synopsis for Anomalisa:
Michael Stone, husband, father and respected author of "How May I Help You Help Them?," is a man crippled by the mundanity of his life. On a business trip to Cincinnati, where he's scheduled to speak at a convention of customer service professionals, he checks into the Fregoli Hotel. There, he is amazed to discover a possible escape from his desperation in the form of an unassuming Akron baked goods sales rep, Lisa, who may or may not be the love of his life. A beautifully tender and absurdly humorous dreamscape, from the brilliant minds of Charlie Kaufman (SYNECDOCHE, NEW YORK ) and Duke Johnson ("Community" episode, Abed's Uncontrollable Christmas), this stop-motion animation wonder features the vocal cast of Jennifer Jason Leigh, Tom Noonan and David Thewlis and a stirring strings-based score by Carter Burwell. The darkly comedic and surreal stop-motion journey of a man's long night of the soul, ANOMALISA confirms Charlie Kaufman's place amongst the most important of American filmmakers, and announces Duke Johnson as a major creative force.
Anomalisa opens in limited release on December 30th.