Steven Spielberg Thinks 'Star Wars: The Force Awakens' "Could Be The Biggest Movie Ever"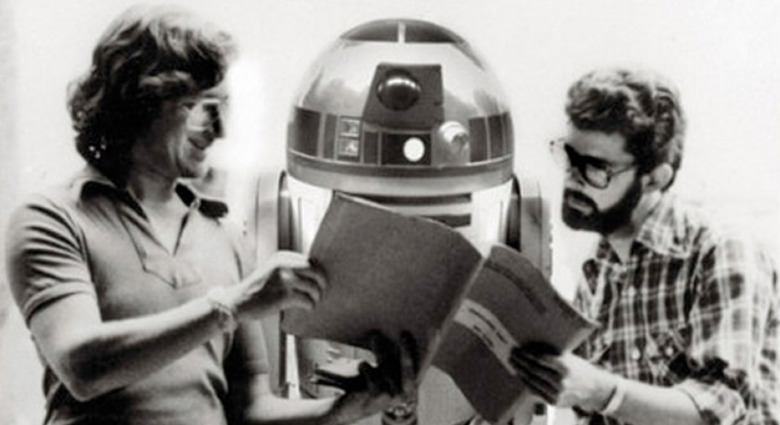 Over the weekend actress Daisy Ridley revealed that Steven Spielberg has seen Star Wars: The Force Awakens three times. This isn't surprising as Spielberg is a mentor of Episode VII filmmaker J.J. Abrams and a longtime partner of Lucasfilm head Kathleen Kennedy. I'm sure the legendary director was brought in by Abrams and Kennedy to give notes during the editing process. But what did Steven Spielberg have to say about Star Wars: The Force Awakens? Read the Steven Spielberg Force Awakens comments after the jump.
RTL caught up with Steven Spielberg while he was in France promoting the upcoming release of his film Bridge of Spies. They asked him if he would ever direct a Star Wars film, to which Steven responded:
I'm a true fan of Star Wars, but I have always felt it was not in my stars to ever direct one. But it was in my stars to admire and attend and see each one numerous times.
This isn't a surprise as we know George Lucas tried to get Steven and some other filmmakers to direct The Phantom Menace (Ron Howard talked about this last week) and more recently Spielberg reportedly turned down Episode VII. And then Spielberg, who has seen The Force Awakens three times at this point, added:
And I think this new Star Wars could be the biggest movie ever.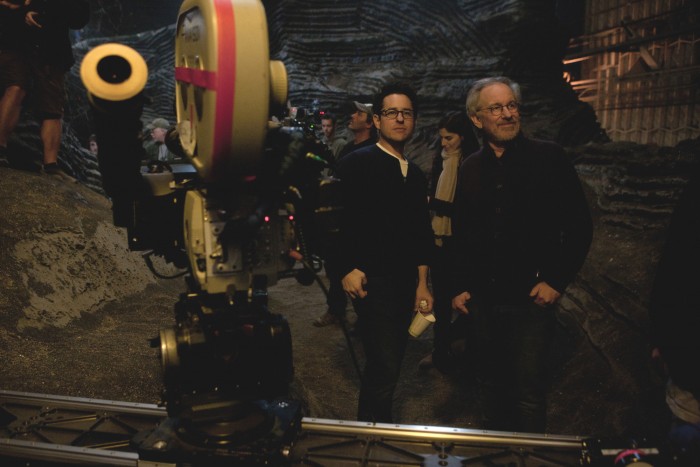 I want to be clear on that quote because some other blogs are translating it as "I think The Force Awakens could be the greatest movie of all time," which is not what he says. You can listen to audio of the interview on the RTL website. Of course, Spielberg claiming the Force Awakens could be the biggest movie ever seems to speak to the box office and attendance of the film. While this remark doesn't necessarily say anything about the quality of the film, you would think if they don't have the goods he might not believe the film would have repeat viewing and good word of mouth to achieve such heights.
But again, Spielberg has a long relationship with Star Wars producer Kathleen Kennedy and a mentor/friendship with Abrams, so we can't expect him to offer objective public commentary. Remember his comments about the Star Wars prequels, directed by his friend George Lucas, were always positive.
After a screening of Star Wars: Revenge of the Sith, Spielberg admitting the film brought him to tears and told the press: "It's absolutely amazing – it's the best of the last three episodes. It's the best way you could possibly imagine for George to finish it off, it has a tremendous ending and it's very dark. You'll cry at the end, it's wonderful... I believe the emotions will come because the ending of this film will represent the ending to an entire saga."
I can't seem to find Spielberg's quote about Star Wars: The Phantom Menace, but I remember him praising it saying it offers something for everyone.