CBS Gives 'Supergirl' A Full Season Order To Soar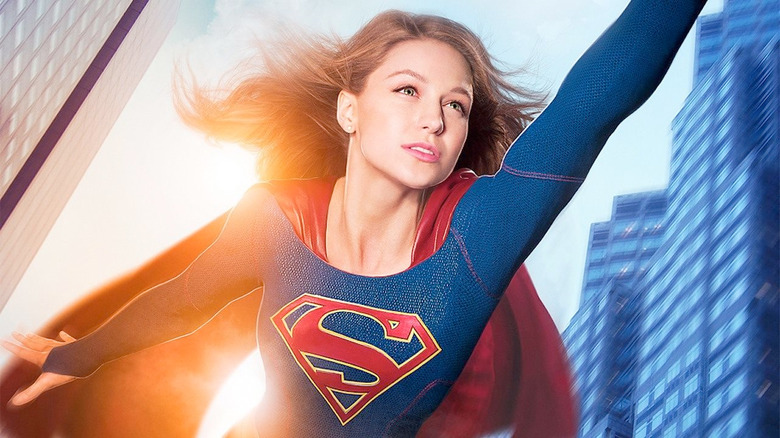 This looks like a job for Supergirl! After debuting as the most watched new show of the season on October 26th, just over a month ago, Supergirl has been picked up by CBS for a full season order of 20 episodes.
The show has dropped in ratings since its debut, but that's pretty standard for shows like this, where people might be curious about checking it out, only to realize that it's not what they were hoping for. But the ratings haven't dropped to a staggering low, making Supergirl good enough to keep around for at least a whole season. More after the jump.
Supergirl already had an order for 13 episodes, so CBS just tacked on an additional seven episodes for the season. Usually a full season order is 22 episodes, but it can be more or less depending on the show. More than likely, since Supergirl started in late October, they didn't want to add on two more episodes and keep the show going deep into the summer.
The ratings for Supergirl remain solid, with CBS saying that the show currently pulls in an average of 11.24 million viewers. That's up 46% in viewership compared to the same time slot from last year.
Supergirl joins CBS' other new series Life in Pieces, Limitless and Code Black, which have already been given full season orders. That gives the network a perfect track record for all their new fall series, but the real test will be how many of them get renewed for a second season.
The series continues with a new episode tonight that will bring the villain Red Tornado into the mix:
In addition, we just recently got word that a teenage Superman will be appearing on the show next year, giving us some background on the bond between Kara (Melissa Benoist) and her Kryptonian cousin who gets endlessly mentioned in each and every episode of the show.
Supergirl stars Melissa

Benoist,

Mehcad Brooks, Chyler Leigh and Jeremy Jordan with David Harewood and

Calista Flockhart. Greg Berlanti, Ali Adler, Andrew Kreisberg and Sarah Schechter are executive producers for Berlanti Productions in association with Warner Bros. Television.

 

SUPERGIRL is based on the characters from DC Comics.
The show airs on Mondays at 8pm ET/7pm CT on CBS.