'The Other Side Of The Door' Trailer: Sarah Wayne Callies Fears The Piano-Playing Dead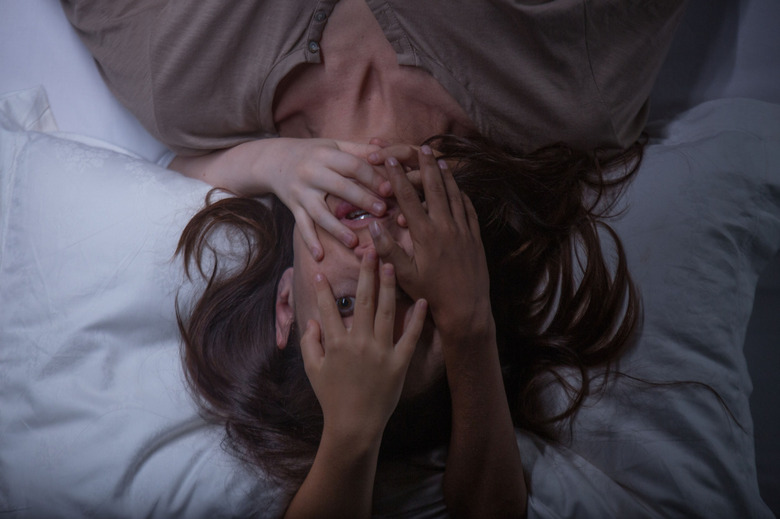 Sarah Wayne Callies has plenty of experience avoiding the walking dead, but her new film sends her running from dead people of a more spiritual sort. In The Other Side of the Door, she plays a mother who has lost her son in a tragic accident. In grieving desperation, she turns to a supernatural ritual that will allow her to speak to her son through a portal located in an ancient temple.
The only catch? She's not to open that door, no matter what happens. Of course, that's exactly what she does, and now the balance between life and death is all topsy-turvy. Watch The Other Side of the Door trailer after the jump. 
The Other Side of the Door trailer premiered on YouTube. Jeremy Sisto plays Callies' husband.
There's something to be said for not giving away too much in the trailer. How many ads have we seen that give away all the third-act twists, leaving nothing for us to look forward to in the theater? But the Other Side of the Door trailer may have wanted to show a little more. As it stands, it looks like the creepiest thing Callies' ghost-kid does is play piano with his sister. And it looks like the big, scary monster that Callies and her spiritual guide are so afraid of is... a soot-covered Burning Man attendee. Surely there must be more to this movie than that, right?
Anyway, here's the synopsis:
A family lives an idyllic existence abroad until a tragic accident takes the life of their young son. The inconsolable mother learns of an ancient ritual that will bring him back to say a final goodbye. She travels to an ancient temple, where a door serves as a mysterious portal between two worlds. But when she disobeys a sacred warning to never open that door, she upsets the balance between life and death.
The Other Side of the Door opens March 11, 2016.