Three Retro 'Star Wars: The Force Awakens' Teaser Posters Take Cues From 1977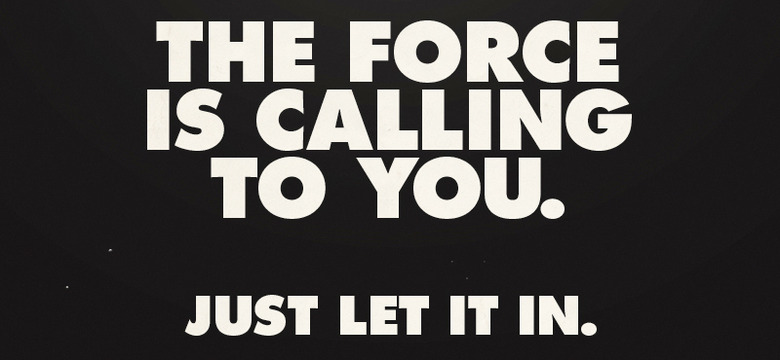 While most of the marketing for Star Wars: The Force Awakens has been solid so far, the one area that could use some improvement is the poster campaign. While the final one sheet and the recent character posters haven't been terrible, they simply leave something to be desired, mainly the touch of artist Drew Struzan (who only crafted a D23 exclusive poster).
But perhaps we can improve things in the poster department with three new, retro The Force Awakens teaser posters. They're plain and simple, but that's the idea, because any real Star Wars fan will know exactly where the inspiration for these three posters comes from.
Here are the three retro The Force Awakens teaser posters from IGN:
Do any of those posters look familiar? For younger Star Wars fans, they might not strike a chord immediately, but for anyone who was around for the original opening of the film in 1977, they should look rather familiar. Check out three teaser posters for Star Wars (when it wasn't called A New Hope) from 38 years ago:
This is an easy but cool tribute to the original film, and considering what we've seen from The Force Awakens thus far seems to share early story beats with the first film in the original Star Wars trilogy, it's an all too appropriate homage (there's even fake creases in the final one). Honestly, I'm surprised no one has created some kind of tribute to the other Star Wars poster from 1977: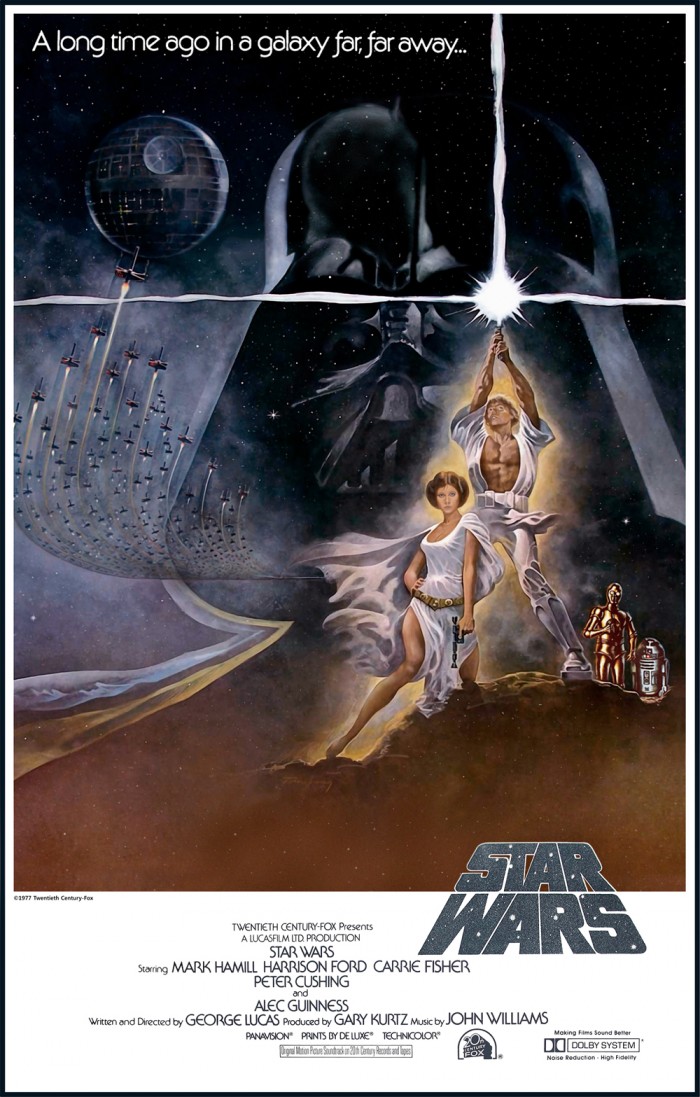 Surely there's an artist out there with the talents to use the elements from The Force Awakens and illustrate them in a poster design just like this. We've seen enough of the characters and ships from the film that it can be done, but the only problem is that there might not be a place for our old heroes to easily stand alongside the new ones.
Plus, we've yet to determine who the primary hero will be in The Force Awakens. Finn (John Boyega) is seen using a lightsaber and has a great redemption story in the works after abandoning the First Order, but Rey (Daisy Ridley) has been patiently waiting for her family to return for her on Jakku, making her a prime candidate to rise up and be the new hero at the center of our story. It's only a matter of time before we see what destiny these two new characters have.