'Alien: Covenant' Will Be The First In A New Trilogy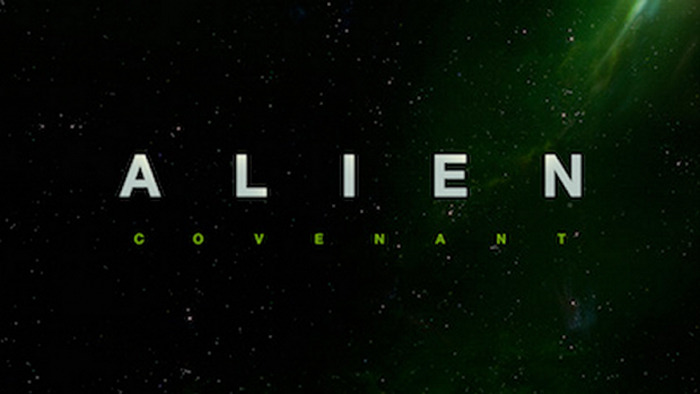 Within the past couple weeks, Prometheus 2 officially got a new title and a synopsis detailing the sequel to the prequel to the Alien franchise from director Ridley Scott. The movie is called Alien: Covenant, and the fast track for this project ended up pushing back Neill Blomkamp's Alien 5 to an undetermined time, and if Scott's new plan for the Alien franchise continues, it might be a long time before we see that movie.
At a press conference in Sydney, Australia where Scott is in pre-production on Alien: Covenant, he revealed that this will actually be the first in a new trilogy that will lead us all the way back to the original Alien from 1979. More below!
THR has the details from the press conference where Scott spoke vaguely about Alien: Covenant and what we can expect from the follow-up to Prometheus:
"It's a very complex story. Its an evolution of what I first did with Prometheus 1. Prometheus 1 was borne out of my frustration that on Alien 1 in 1979 – I only did one as I don't normally do sequels. I was amazed that in the 3 that followed  that no-one asked the question 'why the Alien, who made it and why?' Very basic questions. So I came up with the notion of Prometheus 1, which starts to indicate who might have made it and where it came from."
As we know now, Alien: Covenant will follow the crew of the colony ship Covenant discovers what they think is an uncharted paradise, but is actually a dark, dangerous world — whose sole inhabitant is the "synthetic" David (Michael Fassbender), survivor of the doomed Prometheus expedition. And this is just the beginning as Scott revealed a whole Alien prequel trilogy in the works:
"So I'm now going to the next one, which is the next evolution directly connected with the first one, which was this Shaw, when he replaced Michael Fassbender in two pieces and we'll kind of pick it up there and it will evolve. When that's finished there'll be another one and then another one which will gradually drive into the back entrance of the film in 1979. So in other words, why was this space jockey there and why did he have an Alien inside him? And those questions will be answered."
Honestly, there's a part of me that doesn't really want to know the origins of the xenomorphs from Alien, if only due to the risk of being disappointed. That's a risk you take with any movie, but since Prometheus was largely disappointing, I'm skeptical about Scott being able to deliver something great that satisfies longtime fans of his classic sci-fi horror film that has influenced so many filmmakers over the years.
But this movie is happening whether we're optimistic or not, and it sounds like two more will be following it. However, since this is Ridley Scott we're talking about, who knows how long it will take for him to get those off the ground.
In the meantime, Alien: Covenant is set to shoot at Fox Studios in Sydney for 16 weeks beginning in March of 2016 with Michael Fassbender confirmed to return and Noomi Rapace appearing briefly in Covenant (as confirmed by Scott). Scott will be using a mix of location and studio sets including "monumental forest and monumental rock [sets] and the rest will be in the studio with fairly formidable CGI."
Here's hoping this sequel is worth waiting for when it arrives on October 6th, 2017