'Norm Of The North' Trailer: Are You Ready For XL Adventure?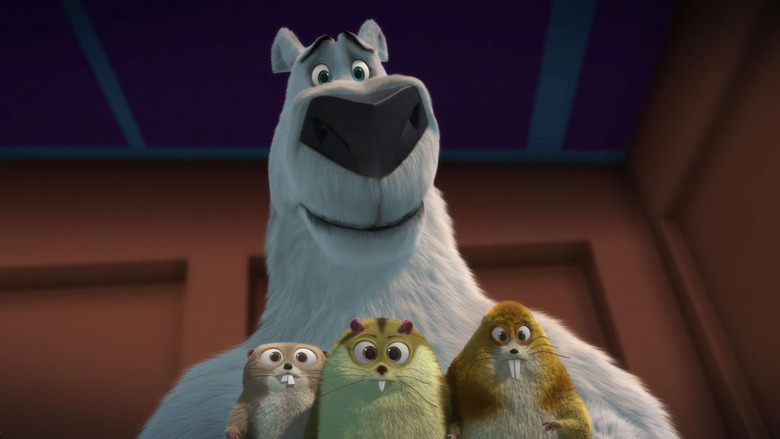 Lionsgate has released the trailer for their animated adventure comedy Norm of the North. Sabrina: Secrets of a Teenage Witch vet Trevor Wall's film tells the story of a majestic polar bear named Norm, who alongside "the world's coolest party animals" are hitting the big city. Watch the Norm of the North trailer now embedded after the jump. Is this
Here's the Norm of the North trailer:
While the story might be very different, sadly this film looks like a B-level Madagascar copy complete with the little cute lemmings filling in for the penguins from the previously mentioned Dreamworks Animation film franchise. This is the first theatrical feature from Splash Entertainment, who has been producing animated television series and direct to video movies for franchises like Bratz and Strawberry Shortcake for the past decade. While this certainly doesn't look like a direct to video or television production, it immediately feels leagues beneath the top their content coming from Pixar, Walt Disney Animation Studios and DreamWorks Animation.
Here is the official plot synopsis for Norm of the North:
A polar bear of many words, Norm's greatest gripe is simple: there is no room for tourists in the Arctic. But when a maniacal developer threatens to build luxury condos in his own backyard, Norm does what all normal polar bears would do...he heads to New York City to stop it. With a cast of ragtag lemmings at his side, Norm takes on the big apple, big business and a big identity crisis to save the day.
The voice cast for Norm of the North includes Rob Schneider, Heather Graham, Ken Jeong, Gabriel Iglesias, Loretta Devine, Michael McElhatton, Colm Meaney and Bill Nighy. The screenplay was written by newcomers Jack Donaldson and Derek Elliott. NORM OF THE NORTH will hit theaters on January 15th, 2016.