Warner Bros. Enlists 'Black Mass' Director Scott Cooper For 'White Knight'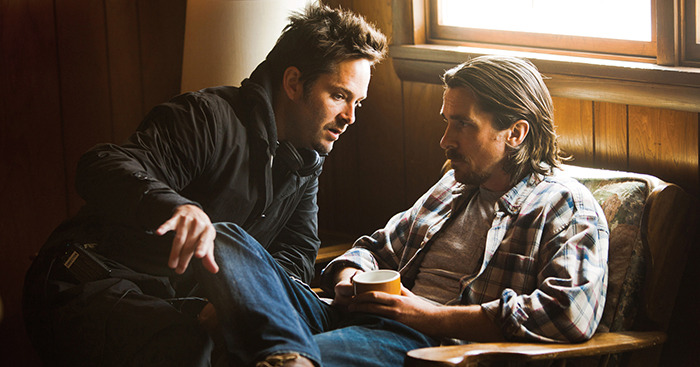 Black Mass is one of the year's more notable disappointments. It's far from a bad movie, although Angie Han certainly made a case for why it is one. The Whitey Bulger (Johnny Depp) story is frustrating, because it has all the pieces to make for a great movie: an ensemble of excellent actors, a story loaded with potential, and a promising filmmaker at the helm. The end result is well made but hollow. Black Mass wasn't a huge box-office or critical hit, either, but Warner Bros. still wants to stay in business with director Scott Cooper (Out of the Furnace). Learn more about Cooper's potential next film with Warner Bros., White Knight, after the jump.
Warner Bros. wants White Knight to be their James Bond or Jason Bourne. The original script, which was written by Bill Dubuque (The Judge), centers around a disgraced Secret Service agent. Once his relationship with his bosses takes a turn for the worse, he starts to protect the family of an arms dealer. The former agent and his employer are then hunted down by the CIA. According to Deadline, Warner Bros. has enlisted Scott Cooper to rewrite and direct White Knight. John Lesher (Birdman, Black Mass) and Mark Williams (next year's The Accountant) are producing the project.
This doesn't sound like typical Oscar fare, which might be a good fit for Cooper. Black Mass and the superior Out of the Furnace are muddled movies — although you could argue that's the point of the former — so perhaps a more action-driven drama is a good direction for Cooper to go in. As disappointing as Black Mass is, it's not without great scenes, which is why the movie is so frustrating. The scene involving Depp and Julianne Nicholson (Masters of Sex) is incredibly tense, and it doesn't involve a gun or a knife or anything like that. Cooper knows how to craft a suspenseful sequence, so he could probably make an exciting thriller or action film.
A few months ago Cooper was also in talks to direct American Wolf for Warner Bros., but there's no word if he's still attached to the project. That one is a sort of murder mystery, "based around a female wolf referred to as O-six or 832F, who was the subject of a tracking research project by Yellowstone researchers."