Why Pixar Decided To Take 'Toy Story 4' In A Different Direction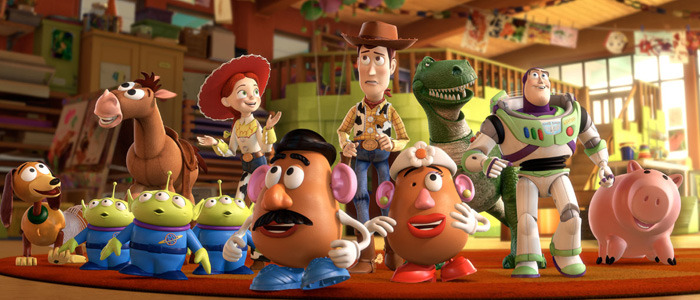 Toy Story 3 brought Pixar's flagship series to an emotionally resonant and thematically sound conclusion, solidifying the the series' place as a landmark in modern animation and filmmaking. So let's just be totally honest here: Toy Story 4 can't help but feel a little redundant. What else do these characters have to say?
A few new updates on the status of Toy Story 4 have arrived, confirming that this project is still very much in the works and racing toward its 2018 release date. All we can do now is trust that the folks at Pixar (who are still, for the most part, geniuses), have a good reason to bring Buzz, Woody and the gang back to the big screen for another adventure.
The first update comes to us from The Hollywood Reporter, who sat down for a long chat with Ed Catmull, the current president of Pixar Animation Studios and one of the company's earliest masterminds (he helped create the RenderMan system that made the original Toy Story possible). To Catmull's credit, he addressed fan concerns over a fourth film, admitting that the next movie needs to go in a different direction. After all, part three put a nice bow on everything seen before:
In the case of Toy Story, we had basically the perfect trilogy. So, in this case, it's not like, 'OK, you can go on to the next step.' We really wrapped that one up. At this point, you've got to go in a very different direction. This is a different kind of exploration.
So, what is a "different kind of exploration"? We know that Toy Story 4 will be a "romantic comedy" that finds Woody searching for his lost love Bo-Peep, who vanished in between the second and third films, but other details remain scarce. The film is still literally years away from release, after all. Director John Lasseter (finally emerging from the Cars abyss) and co-director Josh Cooley have plenty of time to make justify another Toy Story adventure.
Meanwhile, international treasure Tom Hanks stopped by The Graham Norton Show, where he was his typically charming, hilarious self. His mustache and dyed hair, in place for his still-filming Sully Sullenberger movie, have only further transformed him into the wacky uncle you wish you had. Anyway, in between amusing anecdotes about angering Disney lawyers and delighting young children in elevators, he revealed that he's already begun recording new Woody dialogue for Toy Story 4:
Whether or not he'll be sharing scenes with new cast member Patricia Arquette remains unknown.
Toy Story 4 will arrive on June 15, 2018.