Fox Finally Gets Around To Pulling 'Fantastic Four 2' Off Its Release Calendar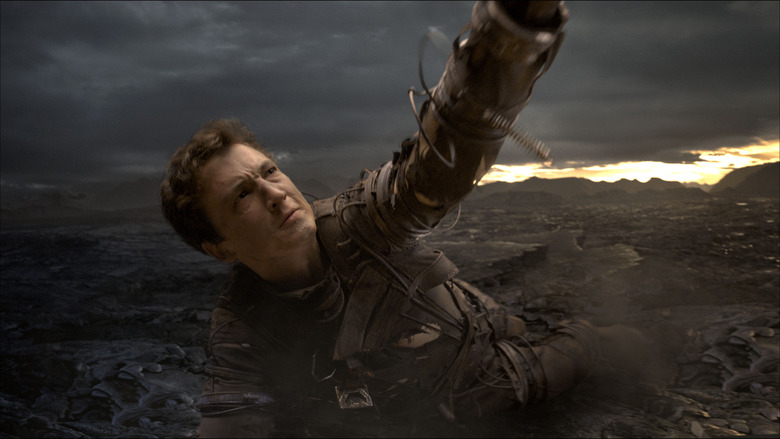 Nobody liked Fantastic Four. Not critics, based on the reviews, and not audiences either, based on the box office. Not even its own director, who jumped on Twitter to distance himself just as the movie was opening in theaters. Nevertheless, 20th Century Fox continued to insist that it was "committed" to the franchise, with a sequel already dated for 2017.
But now Fox has taken a step back, too. In perhaps the least surprising superhero movie news of the year, the studio has quietly pulled Fantastic Four 2 off its upcoming calendar. Plus, Murder on the Orient Express, The Other Side of the Door, and Eddie the Eagle all get new release date. 
Fox had previously reserved June 9, 2017 for Fantastic Four 2, but the latest updates from Box Office Mojo reveal the movie has now been dropped from the calendar altogether. To be clear, that doesn't necessarily mean the project is cancelled. The studio may just be pushing it back until they decide what they want to do with the property. After the debacle that was Fantastic Four, they're probably wary of rushing into production too quickly.
Indeed, the question isn't really if we'll ever see another Fantastic Four movie, but when and from whom. Under Fox's current deal with Marvel, they have to make another Fantastic Four movie by a certain deadline or the rights will go back to Marvel. (And if Marvel does get the rights back, they probably already have a contingency plan in place.) But neither side has made an announcement yet, so don't assume we'll be seeing the Fantastic Four fighting alongside the Avengers in the near future.
If Fox actually does make another Fantastic Four, though, it's tough to guess what it'll look like. Producer Simon Kinberg has said he wants to bring back the same cast (Kate Mara, Michael B. Jordan, Miles Teller, and Jamie Bell), but has admitted they're still "figuring out what that movie would be." At the same time, it feels too soon for a hard reboot with a different cast, especially since this one arrived just eight years after the last Fantastic Four movie with Jessica Alba and Chris Evans.
As for Fox's other release dates, the horror film The Other Side of the Door has moved from February 26, 2016 to March 11, 2016. That February 26, 2016 date will now be occupied by the Taron Egerton-starring skiing biopic Eddie the Eagle, which was previously announced for April 1, 2016. And finally, Kenneth Branagh's Murder on the Orient Express will be pulling into stations November 10, 2017.