Akiva Goldsman To Lead Writers Rooms For 'G.I. Joe' And 'Micronauts' Development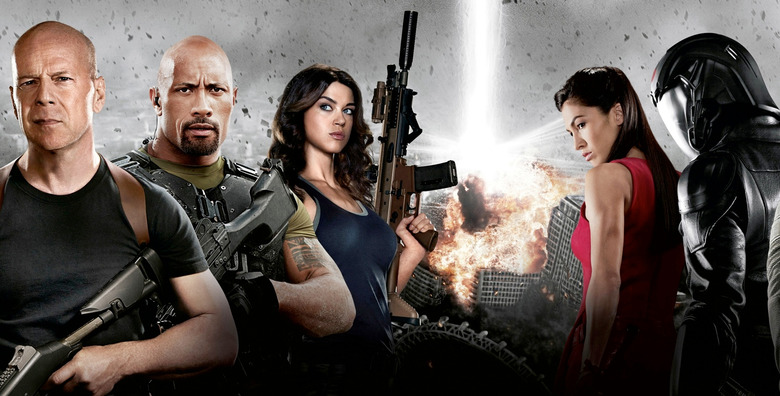 In an effort to reinvigorate the Transformers franchise, this year Paramount Pictures set writer Akiva Goldsman to lead a writers room comprised of about a dozen writers. The result was a roster of at least three sequels that will keep Transformers movies hitting theaters at different points throughout the next 10 years. Now the studio seems keen on using that model to help give new life to the G.I. Joe franchise, not to mention kicking off a hopeful franchise adapting the action figures known as Micronauts.
Deadline reports Goldsman will lead a GI Joe writers room, hoping to come up with a set of new sequels to keep the action figure franchise alive. Dwayne Johnson helped keep G.I. Joe: Retaliation interesting after they unfortunately killed off Channing Tatum, but he can only do so much to keep fans interested. The franchise definitely needs a bit of a more exciting approach to amp things up .
As for Micronauts, Goldsman will also oversee that writers room and he will help draft ideas for the hopeful film series as well. There's no indication as to how quickly Paramount Pictures wants to get this property together, especially since development of the project was just revealed towards the end of last month, but more than likely it won't beat G.I. Joe 3 to the punch, which just hired a new writer this past spring.
This new responsibility for Goldsman means that he won't be involved in writing Transformers 5 with Jeff Pinkner anymore, as was reported earlier this year. Instead, it will be Iron Man writers Art Marcum & Matt Holloway working with Black Hawk Down scribe Ken Nolan wiring the script for Transformers 5 together.
It sounds like Paramount wants to keep their Hasbro franchises arrived and keep them lucrative for both of their benefits, and Micronauts is just one more property with international appeal could be another big franchise for the studio. And if this new method of development works for Paramount, I wouldn't be surprised to see other studios follow suit.
The future of both G.I. Joe and Micronauts seem to be up in the air at this point, but Transformers 5 is expected to arrive sometime in 2017 with Mark Wahlberg back as one of the humans that no one really cares about. We don't know for sure if Michael Bay will return just yet, but he has been rumored to come back for just one more film in the franchise, but we've heard that before.