'Wonder Woman' Production Begins, New Cast Members And Photo Revealed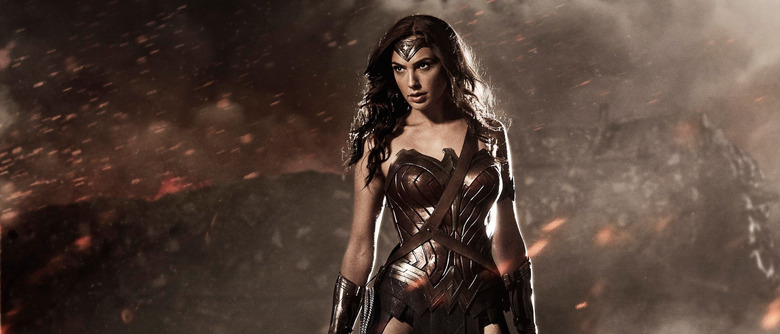 Just last week, a photo from the set of Wonder Woman made its way online thanks to previously unannounced cast member, French actor Saïd Taghmaoui, posting a photo alongside his co-star Chris Pine as Steve Trevor. But now we finally have the first Wonder Woman movie photo of our titular heroine on the set of the movie straight from Gal Gadot herself, and Warner Bros. has revealed a few more cast members as production officially begins. Check it out!
Here's the new Wonder Woman movie photo from Gal Gadot's Twitter: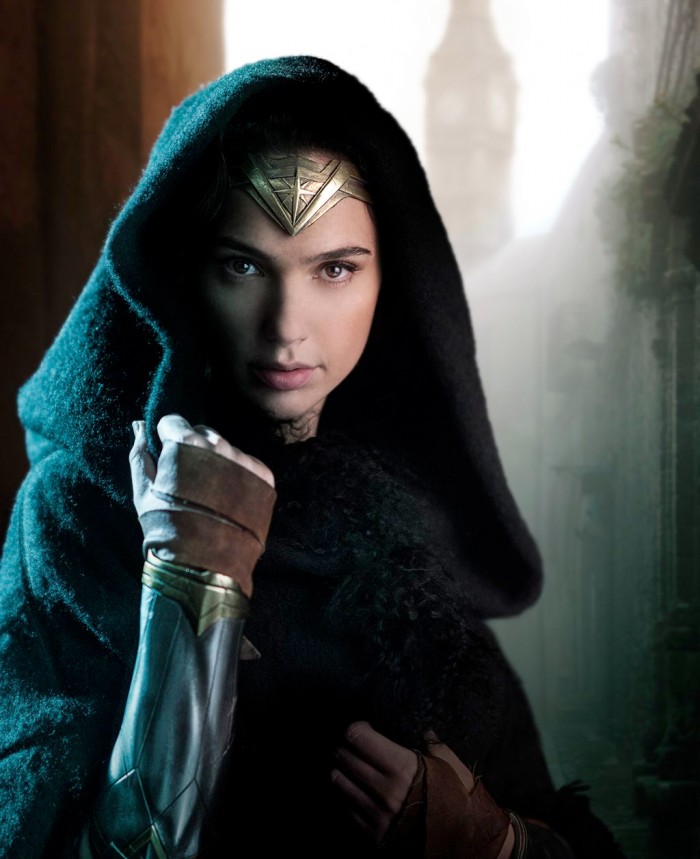 We've known production would be taking place in London for awhile now, so it's no surprise to see Big Ben in the background. But behind Gadot, but more in the foreground of the photo, it looks like we may have our first glimpse of the set of the island of Themyscira. I can't say that I'm all that familiar with London, but the structures to the right on Gadot in this photo look like the kind of columns covered in greenery that we might find in Wonder Woman's homeland, so I'm assuming they're part of the set and not London.
This tweet from Gadot serves as the official announcement of production along with a press release from the studio revealing that Robin Wright (House of Cards), Danny Huston (X-Men Origins: Wolverine), David Thewlis (Professor Lupin from the Harry Potter franchise), Ewen Bremmer (Snowpiercer), Elena Anaya (The Skin I Live In) and Lucy Davis (Shaun of the Dead) have all joined the cast. However, their characters have not been revealed at this time.
Previously, Nicole Kidman was said to be in talks to maybe play Hippolyta, Queen of the Amazons and Wonder Woman's mother, but since her name isn't on the cast list, she either ended up not taking the role or maybe she's still negotiating her deal. However, if she did fall away from the project, Robin Wright wouldn't be a bad option to play Hippolyta.
Otherwise, details on Wonder Woman are still pretty scarce. We've heard that the first half of the movie takes place in the middle of World War I, which explains the wardrobe Pine and Taghmaoui were wearing in the aforementioned behind the scenes photo. And the second half is supposed to take place in present day.
More recently, there was a rumor of Pine playing two roles in the movie as both Steve Trevor in present day and his grandfather in World War I, but we're not sure that's accurate. In addition, there was also a rumor that the villain in Wonder Woman will be Ares, but we haven't gotten confirmation of that either. Now that production is underway, hopefully more details will come to light. Stay tuned.
Wonder Woman arrives on June 23rd, 2017.
Here's the official press release for those interested:
BURBANK, Calif.–(BUSINESS WIRE)–Principal photography is underway on Warner Bros. Pictures' Wonder Woman feature film, the highly anticipated action adventure from director Patty Jenkins ("Monster," AMC's "The Killing"), starring Gal Gadot (the "Fast & Furious" movies) in the role of Diana Prince/Wonder Woman. The character will make her big screen debut this spring in "Batman v Superman: Dawn of Justice," but the new film will mark her first time headlining a feature.
The film also stars Chris Pine (the "Star Trek" films) as Captain Steve Trevor, Robin Wright ("The Girl with the Dragon Tattoo," Netflix's "House of Cards"), Danny Huston ("Clash of the Titans," "X-Men Origins: Wolverine"), David Thewlis (the "Harry Potter" films, "The Theory of Everything"), Ewen Bremner ("Exodus: Gods and Kings," "Snowpiercer"), Saïd Taghmaoui ("American Hustle"), Elena Anaya ("The Skin I Live In") and Lucy Davis ("Shaun of the Dead").
The film is being produced by Charles Roven, Zack Snyder and Deborah Snyder, with Richard Suckle, Stephen Jones, Wesley Coller, Geoff Johns and Rebecca Roven serving as executive producers.
Joining Jenkins behind the camera are director of photography Matthew Jensen ("Chronicle," "Fantastic Four," HBO's "Game of Thrones"), Oscar-nominated production designer Aline Bonetto ("Amélie," "A Very Long Engagement," "Pan"), and Oscar-winning editor Martin Walsh ("Chicago," "Jack Ryan: Shadow Recruit," "V for Vendetta"), and Oscar-winning costume designer Lindy Hemming ("The Dark Knight" trilogy, "Topsy-Turvy").
Principal photography will take place on location in the UK, France and Italy.
Set to open in 2017, the Wonder Woman feature film is based on characters created by William Moulton Marston, appearing in comic books published by DC Entertainment. It will be distributed worldwide by Warner Bros. Pictures, a Warner Bros. Entertainment Company.