'Real Rob' Trailer: Rob Schneider Has His Own Netflix Show Now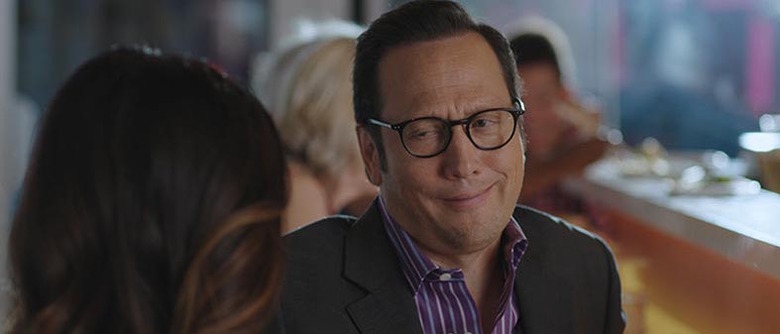 Netflix has revived everything from Arrested Development to The Killing to Full House to Gilmore Girls, and apparently they figured while they were at it, they might as well bring back Rob Schneider's short-lived CBS sitcom ¡Rob!, too.
Well, not really. But the company is putting out another sitcom named after and starring Schneider. Real Rob promises to be somewhat more autobiographical, though. This is to Schneider what Master of None was to Aziz Ansari. Whether that's a good thing or a bad thing depends on what you think of Schneider's brand of comedy. Watch the first Real Rob trailer after the jump. 
Netflix unveiled the first Real Rob trailer on YouTube.
Per Schneider's website:
The scripted series is an exaggerated yet brutally honest depiction of Schneider's real life. Rob lives in two worlds, one where he's the most important person on set, and the other, where he's the third most important person in a three-person household, after his two-year-old daughter, Miranda, and his younger Mexican wife, Patricia. Patricia doesn't quite grasp Rob's level of fame, because when he was getting his first movie role, she was getting her first tricycle. Rob lives a life where his stalker is more reliable than his assistant, while his assistant is creepier than his stalker. Real Rob! is a 'close to the bone' portrayal of the internationally famous comedian, from the ups and downs of celebrity life, to the closer to home issues Rob faces daily with his wife and daughter. Season 1 guest stars include George Lopez, David Spade, and Norm Macdonald.
The page also boasts that Schneider is "the first actor to have written, produced, starred, directed and self-financed an entire season of a television show," so now we know where all that sweet Grown Ups money is going. Speaking of which, Schneider is also reuniting with his Grown Ups co-star Adam Sandler for another Netflix project, Ridiculous 6.
The Real Rob trailer is full of such gems as "claustrophobia — the gayest of all phobias!" which doesn't bode particularly well for the series. (Though this trailer is arguably less cringeworthy than the one for Ridiculous 6. Right? Maybe?) But it doesn't really matter. According to Schneider's website, another season is already on the way.
The way I see it, Real Rob is a win for everyone. If you like Schneider, it's one more show to look forward to on your queue. If you don't, it's a welcome breather from the barrage of must-see TV that's come from the service in the past few weeks. Now you can peruse Jessica Jones at your leisure, without worrying you'll fall behind on your TV-viewing all over again when Real Rob hits December 1.