'Ghost In The Shell' Adds Sam Riley As Villain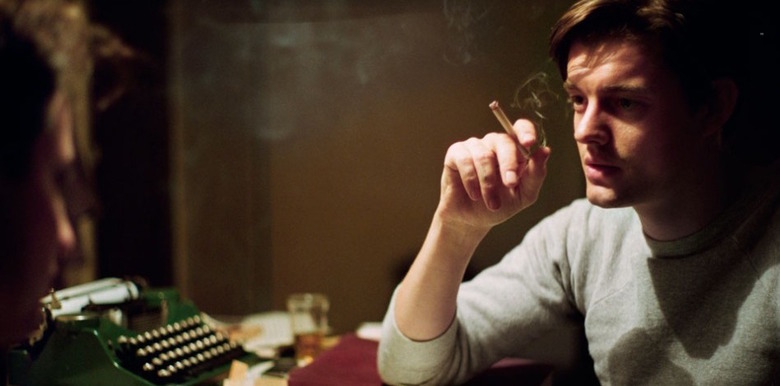 After years of development, Ghost in the Shell made some big leaps forward last year when Rupert Sanders signed on to direct and Scarlett Johansson to star. And now that it's got a spring 2017 date locked in and everything, the project is really picking up steam. Just a couple of weeks ago Pilou Asbæk landed one of the big roles, and now Sam Riley looks likely to play the villain. 
Ghost in the Shell is based on the Japanese franchise of the same title, which started as a manga in the late 1980s and branched out into movies, anime TV series, and video games. The story unfolds in a futuristic society, with Johansson playing a special ops cyborg who leads a counter-cyberterrorism organization called Public Security Section 9 for Hanka Robotics. Johansson's Lucy co-star Asbæk plays her second-in-command, Batou.Deadline cautions that Riley is only in early talks, and hasn't closed his deal just yet. If he joins, though, he'll play a dangerous hacker known as the Laughing Man, whose aim is to destroy Hanka's advancements in cyber technology. Here's what he looks like:
Yup, that logo is part of his appearance. The Laughing Man is named after a short story by J.D. Salinger, and that quote — "I thought what I'd do was, I'd pretend I was one of those deaf-mutes" — comes from Salinger's Catcher in the Rye.
Riley first broke out in Anton Corbijn's Control, in which he played Joy Division singer Ian Curtis, but he might be best recognized as Diaval, Angelina Jolie's bird-man buddy in Maleficent. His other credits include On the Road, Byzantium, and Suite Française. He will be seen next year in Ben Wheatley's Free Fire and the long-gestating Pride and Prejudice and Zombies, in which he'll play Mr. Darcy.
Johansson, Riley, and Asbæk make for a pretty intriguing cast, but at the same time it's disappointing to see that Ghost in the Shell is looking awfully white so far despite its Asian origins. Anyway, Disney has Ghost in the Shell set for March 31, 2017. Jonathan Herman (Straight Outta Compton) wrote the script, and Avi Arad and Steven Paul are producing.
Here's Riley being a man who is really a bird. Compared to that, playing a guy with a logo for a face should feel pretty normal.