'The Boss' Trailer: Melissa McCarthy Stages A Comeback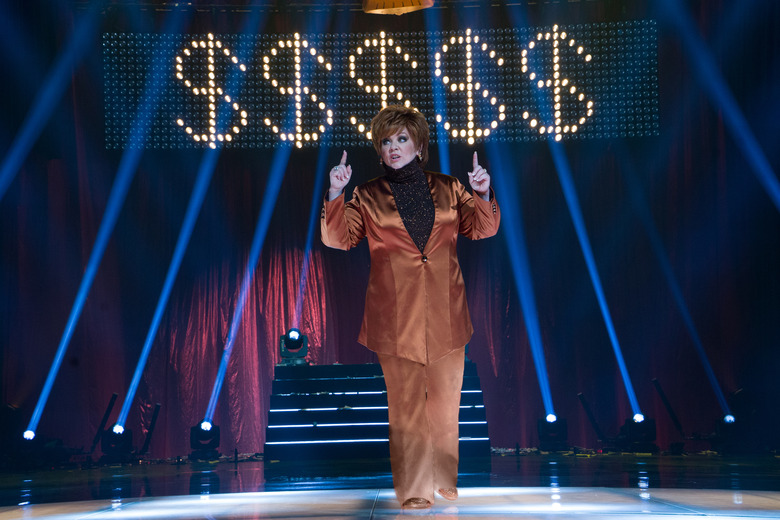 Melissa McCarthy seemingly can do no wrong when it comes to the box office, and she'll try to continue her hot streak next year with two more new comedies. We've already heard all about one of them, Paul Feig's Ghostbusters reboot, and today we finally have a first look at the other.The Boss stars McCarthy as, well, the boss. Not as in Bruce Springsteen, but as in the epitome of every terrible, shady, ruthless corporate boss that sank the economy. After Michelle Darnell is finally convicted for insider trading, she re-emerges from prison ready to start fresh. The comedy is directed by McCarthy's frequent collaborator (and real-life husband) Ben Falcone, who also directed her in Tammy.
Watch The Boss trailer after the jump. 
Universal dropped the The Boss trailer on YouTube.
There are some promising moments in the trailer, because any movie that gives McCarthy the opportunity to spew comically aggressive, colorfully worded aggression is going to have some laughs. And it's always nice to see Kristen Bell get work. The tone overall is a bit uneven, but maybe it'll smooth out once we see more footage. At the very least, The Boss looks no worse than this year's "corrupt CEO gets what's coming" comedy, Get Hard, and no worse than McCarthy and Falcone's last film together, Tammy.
The Boss is in theaters April 8, 2016. Peter Dinklage and Kathy Bates also star.
Academy Award®-nominated star Melissa McCarthy (Bridesmaids, The Heat, Tammy) headlines The Boss as a titan of industry who is sent to prison after she's caught for insider trading. When she emerges ready to rebrand herself as America's latest sweetheart, not everyone she screwed over is so quick to forgive and forget.
McCarthy is joined in The Boss by an all-star cast led by Kristen Bell, Peter Dinklage and Kathy Bates. Directed by Ben Falcone (Tammy), the comedy is based on an original character created by McCarthy and written by McCarthy and Falcone alongside their Groundlings collaborator, Steve Mallory. The film is produced by McCarthy and Falcone through their On the Day productions and Will Ferrell, Adam McKay and Chris Henchy through their Gary Sanchez Productions.