'Dirty Grandpa' Red Band Trailer: Zac Efron Does The Macarena, Robert De Niro Is Horny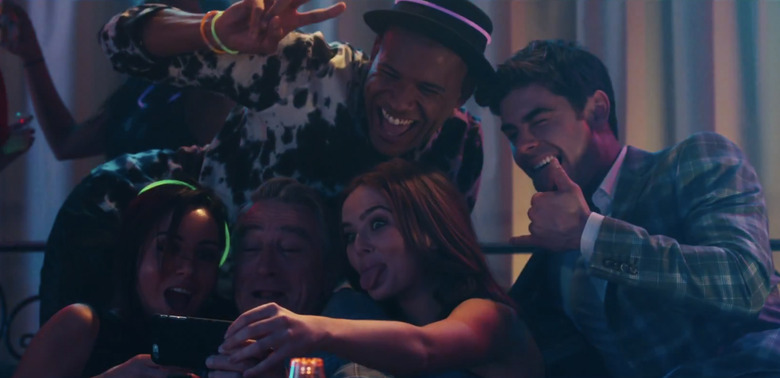 Old men saying inappropriate things and college girls saying overtly sexual remarks back to them is always hilarious, right? That's what Lionsgate seems to think with the Dirty Grandpa red-band trailer, which shows off the R-rated side of this road trip comedy.
Zac Efron is about to get married, but since his grandmother just passed away, he's helping out his grandfather (Robert De Niro) by driving him down to Florida. But what was supposed to be an innocent bonding trip has turned into a spring break of debauchery, as all the old man wants to do is get laid. Sounds like a crack-up, right? Wrong.
Hit the jump to see the Dirty Grandpa red-band trailer. 
Here's the red-band trailer for Dirty Grandpa from Lionsgate:
After the first trailer for the comedy popped up last month, there was a part of me that was hoping maybe the good stuff was being held back because this is so clearly an R-rated film. After all, the script appeared on the Black List a few years ago, so there had to be something good here. Unfortunately, this just looks like a dud.
Part of the reason this falls flat is because this is a poorly cut trailer, especially the very end. You top things off with a big laugh in a comedy trailer, and this one just sputters out. But even everything else before that relies on people thinking it's funny that De Niro is saying super sexual things and Aubrey Plaza is surprisingly all about hooking up with him.
Drugs, alcohol, probably nudity (no digital underwear this time), and far more than sexual innuendo populate this red-band trailer, and it's just doing nothing for me. Maybe I'm just past the age where stuff like this actually looks funny, and this is just one for the teens and college kids (though I'm fully on board for The Night Before this weekend). But I will say, the poster they're using for this movie that spoofs The Graduate is pretty great, even if it implies De Niro is trying to seduce Efron: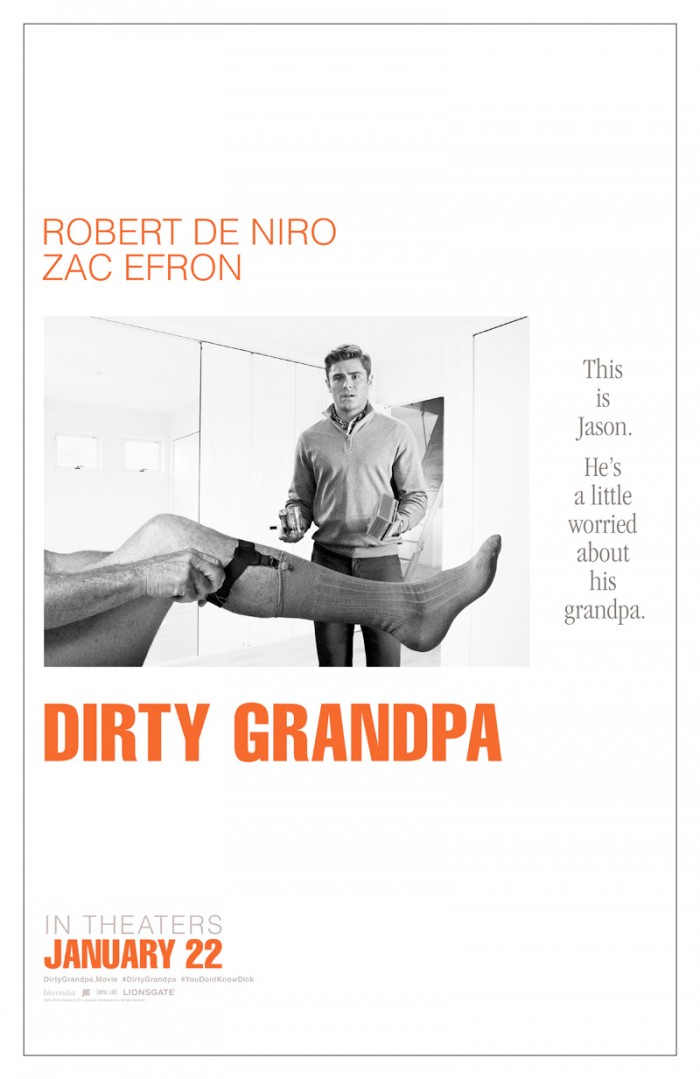 Right before his wedding, an uptight guy named Jason Kelly (Zac Efron) is tricked into driving his foul-mouthed, former Army general grandfather Dick (Robert De Niro) to Florida for spring break, and his fiance (Julianne Hough) is a little concerned abot it.
Aubrey Plaza (The To-Do List), Dermot Mulroney (My Best Friend's Wedding), Zoey Deutch (Vampire Academy), Jason Mantzoukas ("The League"), Adam Pally ("The Mindy Project") and Henry Zebrowski (The Wolf of Wall Street) co-star in Dirty Grandpa, which is directed by Dan Mazer (I Give It a Year) from a script by John Phillips.
Dirty Grandpa hits theaters on January 22nd, 2016.