Casey Affleck And Joaquin Phoenix Reteam For Western 'Far Bright Star'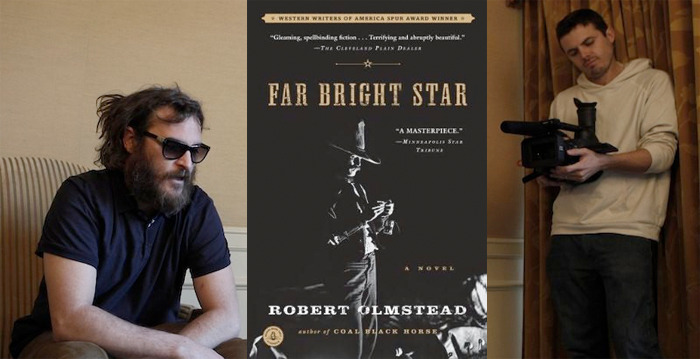 We may receive a commission on purchases made from links.
Back in the late 2000s, Joaquin Phoenix was stirring up some headlines and sparking conversations for his weird behavior and sudden desire to become a rapper. But it turns out that was all for show, as part of a faux documentary directed by Casey Affleck called I'm Still Here, an examination of celebrity that was essentially a somewhat more dramatic version of Borat.
Now Affleck will direct Phoenix again, but this time in a full-fledged narrative film. They're teaming up for a period western called Far Bright Star, an adaptation of Robert Olmstead's 2009 novel of the same name.
For those who aren't familiar with the book, here's the official synopsis:
In 1916, the aging Napoleon Childs assembles a cavalry to search for the elusive bandit Pancho Villa in Mexico. The ragtag group includes Napoleon's brother, Xenophon, and America's eager export of losers, deadbeats, cutthroats, dilettantes, and murderers. Riding on horseback for months at a time, Napoleon finds himself and his men always just a few hours behind Villa, whose posse navigates the unforgiving terrain with ease. When a band of marauders descend upon the group, many of Napoleon's men are brutally slaughtered and Napoleon himself is left beaten and emotionally broken. After the attack, Napoleon proclaims to his brother that the person he was died out there. But this revelation doesn't last long, and soon Napoleon sets out on yet another date with destiny on the open plains with his followers.
The script will come from newcomer Damien Ober. Phoenix is taking the lead role as Napoleon Childs, which sounds like it could end up getting him some awards attention when the time comes. But Affleck is untested in the narrative feature directing arena, so it remains to be seen if he has the same talent that his brother has behind the camera.
After following in Ben Affleck's footsteps by jumping from acting to directing in 2010, I've been wondering when Casey Affleck would get behind the camera again, and this sounds like a fantastic project to make that happen. He told THR, "This is a beautifully written story on pain and loss and the drive and resilience one finds within themselves to continue through the day."
Affleck will also be producing the project with John Powers Middleton (The Lego Movie) as the first feature from their production banner The Affleck/Middleton Project that was created in June of 2014. So the actor will be wearing a lot of hats for this project, though it's not clear if he'll have a small role in the film at this time as well.
Outside of entertainment, Affleck and Phoenix are also brothers-in-law since Affleck is married to Phoenix's sister Summer Phoenix. Their close relationship should result in a smooth collaboration. Here's hoping Affleck picked up a step or two from his Assassination of Jesse James by the Coward Robert Ford director Andrew Dominik, because that was one of the best westerns made in recent years.