Rumor: 'X-Men: Apocalypse' Sequel Shooting In 2017, Bryan Singer To Direct?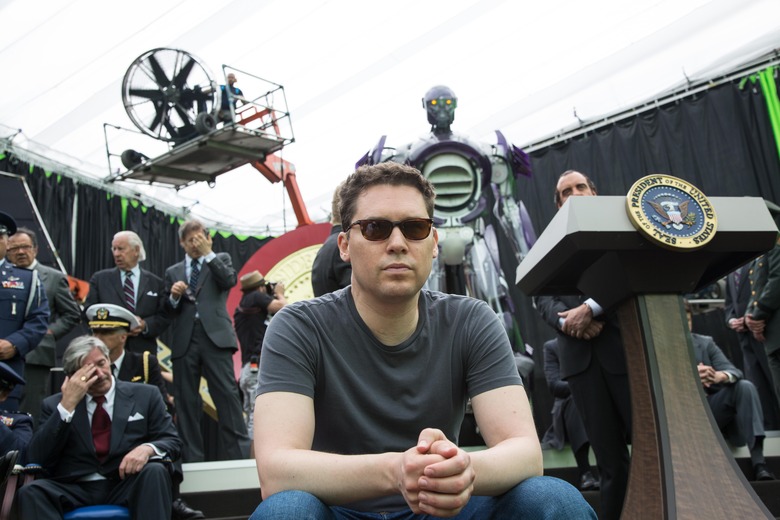 When Bryan Singer announced 20,000 Leagues Under the Sea as his next project, he took pains to emphasize that he was "not abandoning the X-Men universe." And in fact, a new rumor suggests his return to the franchise might come even sooner than we might have guessed. Word is Singer will be back at the helm for another X-Men movie shooting in 2017, due out in 2018. 
Le Journal de Montréal reports that the X-Men team will be returning to Montreal in November 2016 to prepare to shoot in 2017 for a film due out in summer 2018. It will be the third X-Men movie to shoot in the Canadian city after X-Men: Days of Future Past and X-Men: Apocalypse. The publication previously broke the news that X-Men: Apocalypse would be heading back to Montreal for reshoots this winter, with Hugh Jackman in tow.
Neither Singer nor studio 20th Century Fox has confirmed he's on board to direct another X-Men movie, so take the report with a grain of salt for now. The timing would be tight but doable. Singer is still putting the finishing touches on X-Men: Apocalypse, due out May 27, 2016, and will have to dive right into 20,000 Leagues if he plans to finish up in time to shoot another X-Men in 2017.
20th Century Fox does indeed have an untitled Marvel superhero movie scheduled for summer 2018 – July 13, 2018, to be exact — but very few details about that project have been revealed at this time. For all we know, it could be a Gambit or Deadpool sequel, a different X-Men spinoff, or even a Fantastic Four project of some sort (perhaps a crossover with the X-Men series, if rumors are to be believed).
That said, another X-Men movie would make sense, since it'll be about two years since X-Men: Apocalypse. It's unclear which cast members would return, but common sense suggests many of the "new" X-Men like Sophie Turner (Jean Grey), Tye Sheridan (Cyclops), Kodi Smit-McPhee (Nightcrawler), and Alexandra Shipp (Storm) will reunite for another round, along with, probably, James McAvoy as Professor X and Michael Fassbender as Magneto.