Michael Giacchino To Score His First Walt Disney Animation Studios Feature Film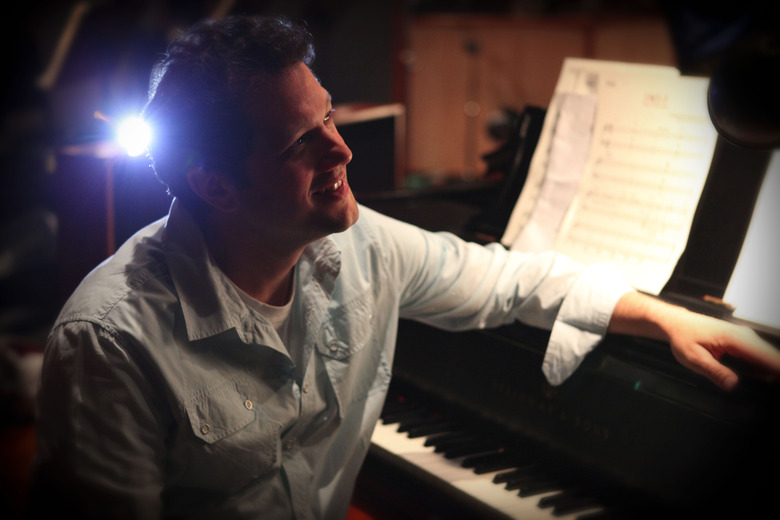 Over the last few years it seems John Lasseter has been able to emulate many of the elements that have made Pixar a success and bring Walt Disney Animation back to its glory. With Walt Disney Animation's next feature film Zootopia, they will be borrowing composer Michael Giacchino.
Giacchino broke out huge when Brad Bird brought him to Pixar for The Incredibles – I know I've been a fan of the man's music beginning at that point. The composer has since worked on a number of Pixar's features including Ratatouille, Up, Cars 2, and Inside Out as well as nine Pixar animated short films. This is actually not the first time Giacchino has worked with Walt Disney Animation Studios, as he composed the music on the great 2007 Goofy short film How to Hook Up Your Home Theater at time when Lasseter was trying to emulate Pixar's short films over at Disney Animation.
Hit the jump to learn more about the Michael Giacchino Zootopia score.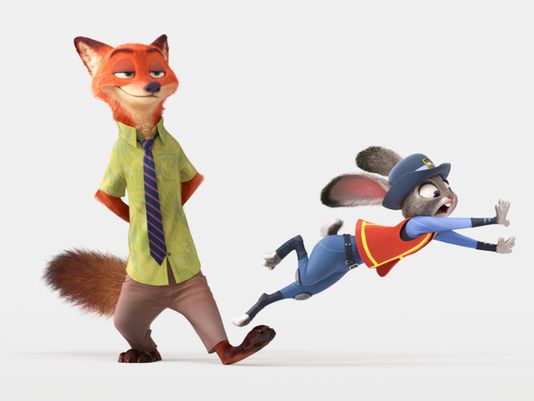 Here is the official Michael Giacchino Zootopia press release from Walt Disney Animation Studios:
AWARD-WINNING COMPOSER MICHAEL GIACCHINO SCORING WALT DISNEY ANIMATION STUDIOS' "ZOOTOPIA"
BURBANK, Calif. (Nov. 16, 2015) – Award-winning composer Michael Giacchino marks his first-ever feature collaboration with Walt Disney Animation Studios for next spring's big-screen adventure "Zootopia." Featuring an 80-piece orchestra and conductor Tim Simonec, Giacchino's score is being recorded this week.
"In a world as vast as Zootopia, we needed someone who could deliver a score that can feel exotic and powerful, but also provide that same emotional intimacy," said director Byron Howard. "We tell stories with images, Michael tells stories with music. 'Zootopia' is a massive film with deep emotional themes running throughout the story, and Michael was the perfect choice to bring the music of this extraordinary animal world to life."
Added director Rich Moore, "Zootopia is a thriving metropolis inhabited by animals from around globe, and Michael's music has captured a wonderful international spirit that marries perfectly with the visuals. I'm very excited for audiences to experience this incredible new world we've created together."
According to the composer, the score is very diverse instrumentally. "There are flavors of world music sprinkled in everywhere. But at its core, the score always follows the emotional story of Hopps and Nick."
Giacchino's credits feature some of the most popular and acclaimed film projects in recent history, including Disney•Pixar's "Inside Out," "The Incredibles" and "Ratatouille," as well as "Jurassic World," "MissionImpossible: Ghost Protocol" and "The Dawn of the Planet of the Apes." His score for Disney•Pixar's 2009 feature "Up" earned him an Oscar®, a Golden Globe®, the BAFTA, the Broadcast Film Critics' Choice Award and two GRAMMY® Awards.
"The process of working with Michael is unique in that it doesn't feel like a process," said Moore. "It feels more like visiting with a childhood friend. We started by talking about the film—the themes, the tone, the characters, the emotional moments. We talked about what inspired us, and our hopes for the movie. And from those conversations, Michael began building the score. When we listened to his work together, an amazing thing happened. Michael somehow took those conversations and turned them into music. It's creative collaboration, pure and simple."
Said Giacchino, "We've had a lot of fun working together and the directors have been wonderfully supportive of me throughout the entire process, giving me an incredible amount of freedom to really explore the tone and emotional side of the story.
"I am really proud to be a part of this film," continued Giacchino. "It's one of those films with a huge heart and wonderfully realized characters set within a story that's not only incredibly fun and entertaining but takes an honest look at our own world and the important issues we deal with living in such a diverse society. That's what really attracted me to the film—the chance to write music that reflects these kind of challenges."
Added Howard, "Michael approaches composing from an intuitive, emotional place that's so completely personal to him, but at the same time, his themes and musical storytelling are completely universal. You fall in love with the music the instant you hear it."
ABOUT THE MOVIE
The modern mammal metropolis of Zootopia is a city like no other. Comprised of habitat neighborhoods like ritzy Sahara Square and frigid Tundratown, it's a melting pot where animals from every environment live together—a place where no matter what you are, from the biggest elephant to the smallest shrew, you can be anything. But when rookie Officer Judy Hopps (voice of Ginnifer Goodwin) arrives, she discovers that being the first bunny on a police force of big, tough animals isn't so easy. Determined to prove herself, she jumps at the opportunity to crack a case, even if it means partnering with a fast-talking, scam-artist fox, Nick Wilde (voice of Jason Bateman), to solve the mystery. Walt Disney Animation Studios' "Zootopia," a comedy-adventure directed by Byron Howard ("Tangled," "Bolt") and Rich Moore ("Wreck-It Ralph," "The Simpsons"), and produced by Clark Spencer ("Wreck-It Ralph," "Lilo & Stitch"), opens in theaters on March 4, 2016.