'Ant-Man' Credits Scenes: Watch Both The Wasp And 'Civil War' Teaser Clips Right Now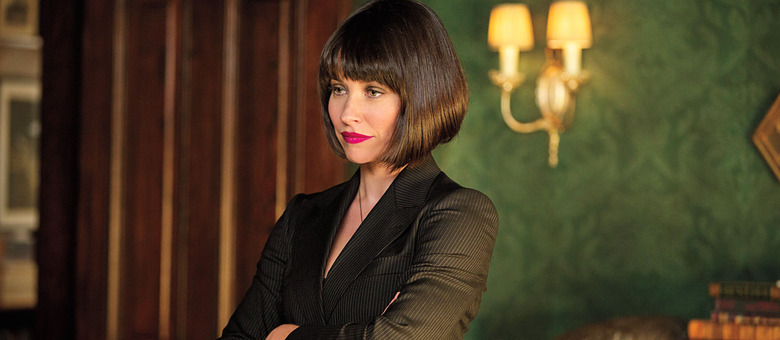 We may receive a commission on purchases made from links.
Marvel Studios superhero heist film Ant-Man will hit home video on December 8th, and it should make for a good Christmas gift for the Marvel fan in your life. But if you can't wait until then, a couple key scenes from the movie have been officially released online for you to watch over and over again.
Both of the Ant-Man credits scenes, featuring the reveal of Evangeline Lilly's new Wasp prototype suit and a tease of what's to come in Captain America: Civil War in 2016, are legally available to watch right now.
Here's the two Ant-Man credits scenes from Marvel Studios:
At the time Ant-Man was released, we had no idea when we would actually see the tiny superhero return with his new companion, because a sequel wasn't set for release, and Marvel's schedule was pretty full through 2019. But since then, they've done some shuffling in the calendar and they've set a sequel called Ant-Man and the Wasp to debut on July 6th, 2018.
So far we know Paul Rudd and Evangeline Lilly will reprise their roles. Michael Douglas will be entering talks with Marvel Studios to return as well since he wasn't contracted for multiple movies like his co-stars. In addition, director Peyton Reed will be behind the camera again, and Adam McKay may be back to do some scripting work again. Otherwise, we don't really know where Ant-Man will be heading next, or how it might tie into the rest of the Marvel Cinematic Universe, but we hope it involves Michael Peña again too.
Speaking of which, the MCU is going to get shaken up quite a bit with next year's Captain America: Civil War, in which Scott Lang will have a key role in the fight between superheroes. The clip above is an actual scene from the movie, which is a little different from what we're used to seeing in the credits of Marvel movies. Usually credits scenes are shot just for teasing purposes, but this clip will be seen in Civil War.
The presence of Bucky Barnes (Sebastian Stan), a.k.a. the Winter Soldier, should make for a rather interesting dynamic, and we know he'll be siding with Captain America (Chris Evans) when he comes to blows with Tony Stark (Robert Downey Jr.), forcing a splitting of the Avengers and sparking a superhero fight for the ages. Captain America: Civil War arrives May 6, 2016.