Our First Look At Jeff Nichols' 'Midnight Special' Evokes 'Starman' And 'Close Encounters Of The Third Kind'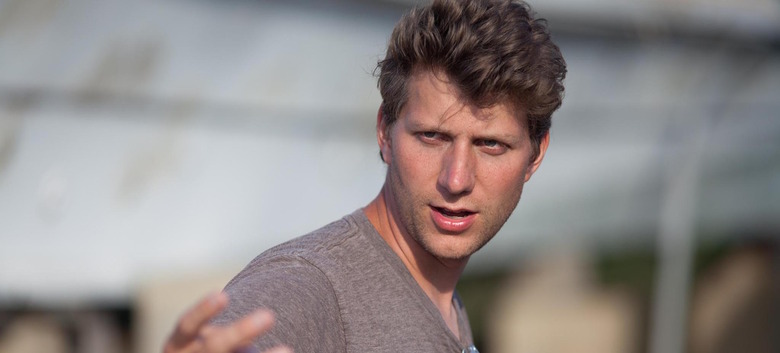 Jeff Nichols' Midnight Special was originally scheduled to open in theaters this month. The "sci-fi chase film" is written and directed by Nichols, one the most exciting filmmakers working today. His last previous efforts, Take Shelter and Mud, are easily two of the best films of the past five years. Nichols has made a new kind of movie with Midnight Special, a sci-fi studio picture. With the film only a few months away, promotion materials are starting to come out.
See the Midnight Special poster after the jump and read what Nichols had to say about his latest project.
Entertainment Weekly ran the below picture — which features Michael Shannon (99 Homes), Kirsten Dunst (Fargo), Joel Edgerton (The Gift), and Jarden Lieberher (Aloha) — in addition to quotes from Nichols describing the film, which is also, like his past work, very much about fatherhood .
The son happens to have unique gifts. It's a weird word to use, but his gifts are, um, supernatural. Close Encounters of the Third Kind, E.T., Starman, they were my inspirations — very propulsive journeys that work when you can't predict what's going to happen next. This is my sci-fi chase film.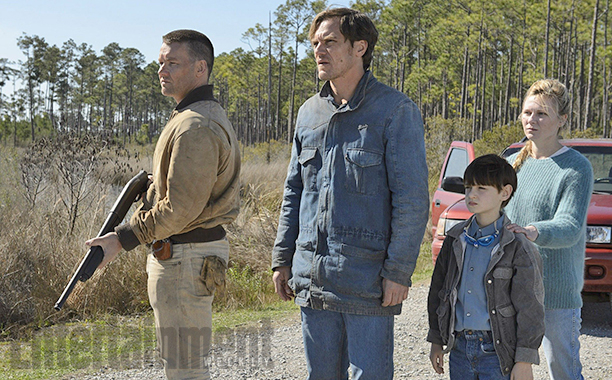 Nichols won't say much more than that, and he doesn't need to. EW says he'd rather preserve the mystery of Midnight Special, but he's also a director that likes to play his cards close to his chest. I interviewed him a few months before Mud came out, and he was cautious not to reveal the film is about teen heartbreak and a boat, worried it might sound silly. Of course, in execution, it was fantastic, because everything about Mud is fantastic.
For Midnight Special, Nichols reunites with both actor/screenwriter/playwright Sam Shepard (Mud) and, for the fourth time, Michael Shannon. Shepard plays a religious nut, while Shannon stars in the role of the father. Adam Driver also stars in the film as a government agent tracking the boy with supernatural powers down, but apparently he's a nice guy, at least compared to the role we'll see him play in Star Wars: The Force Awakens.
I've spoken with two people who have seen Midnight Special. They didn't see the finished film, but they had nothing but good things to say about an early cut. It was rumored Warner Bros. was interested in him for Aquaman, so it's fair to assume they're pleased with Midnight Special. Pushing the film out of awards season wasn't a sign of nervousness on their part, because Nichols' sci-fi chase film, apparently, isn't typical awards fare.
Here's the poster for Midnight Special: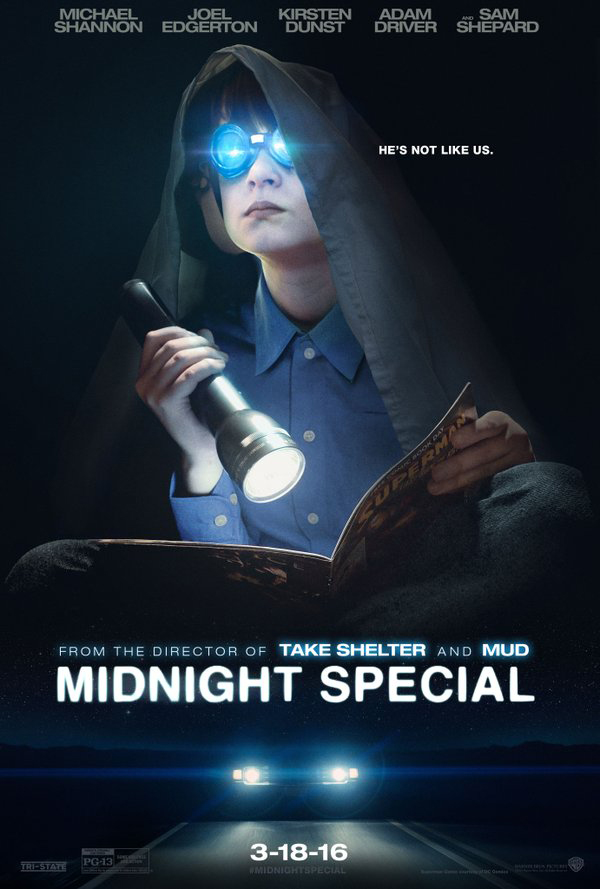 Midnight Special opens in theaters March 18th, 2016.