'Doctor Strange' Brings In Some Muscle: Scott Adkins Joins Marvel Movie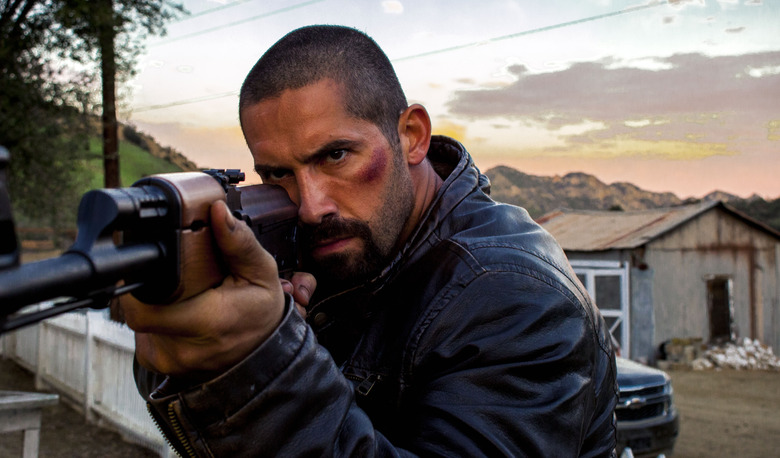 So far, Marvel's Doctor Strange has collected a cast that seems like they'd be more at home at reciting Shakespeare or the brothers Coen than throwing down with supervillains. But the film's latest addition guarantees we can count on some pretty kickass action scenes as well. Scott Adkins (The Expendables 2) has just joined the star-studded cast, which includes Benedict Cumberbatch as the title character. More about the Doctor Strange Scott Adkins casting after the jump. 
Directed by Scott Derrickson from a script by Jon Spaihts, Doctor Strange stars Cumberbatch as hotshot neurosurgeon Stephen Strange. When he loses the use of his hands in a terrible car accident, he goes on a desperate search to fix himself, and accidentally stumbles into the discovery of magic. Adkins' role is a mystery for the time being, but TheWrap, which broke the news, indicates we'll see him in "several major action scenes featuring hand-to-hand combat."
As previously reported, Tilda Swinton will play Strange's mentor in magic, the Ancient One; Chiwetel Ejiofor will play Strange's villainous rival Baron Mordo; and Michael Stuhlbarg will play another doctor named Nicodemus West. Rachel McAdams has the female lead role, rumored to be Night Nurse, and Mads Mikkelsen is believed to be playing a villain. Amy Landecker joined the cast earlier this week but her role has not yet been revealed.
Like Captain America: The Winter Soldier actor Frank Grillo, Adkins is an actor with extensive martial arts training under his belt. With his involvement, Doctor Strange seems to have upped the ante on the action front. Adkins' previous credits include The Bourne Ultimatum, The Expendables 2, Zero Dark Thirty, and Universal Soldier: Day of Reckoning, and a whole lot of direct-to-DVD thrillers. He'll be seen next year in Sacha Baron Cohen's The Brothers Grimsby and Ariel Vromen's Criminal.
Doctor Strange is shooting now for release on November 4, 2016.