James Wan's 'Aquaman' Reels In 'Conjuring 2' Writer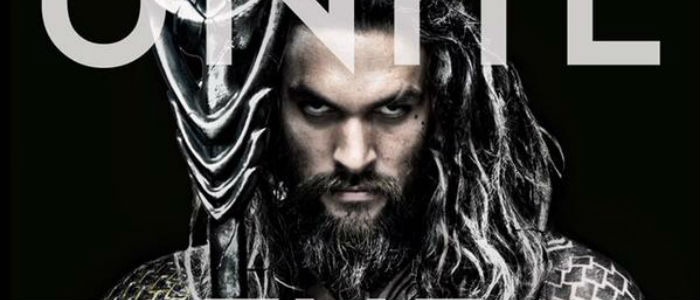 James Wan's Aquaman went fishing and caught itself another new writer. David Leslie Johnson has been brought on board to pen the DC superhero movie, which already has Jason Momoa attached to play the lead. Johnson recently worked with Wan on The Conjuring 2: The Entfield Poltergeist, which is shooting now. More on the new Aquaman writer after the jump. THR got the scoop on the new Aquaman writer. It's not yet clear if Johnson will be developing a new screenplay separate from the ones that have already been submitted, or writing a new draft of an existing screenplay. When it comes to DCEU screenwriters, Warner Bros.' philosophy seems to be "the more, the merrier." The studio has commissioned competing Aquaman scripts from three different writers including Will Beall and Kurt Johnstad. If that sounds excessive, keep in mind that Wonder Woman had five competing scripts.
Johnson is one of Warner Bros.' go-to writers. The Conjuring 2 is a Warner Bros. movie; so are Johnson's other feature credits Orphan, Red Riding Hood, Wrath of the Titans, and the upcoming Unforgettable. He's also written an as-yet-unproduced Dungeons & Dragons movie for the studio. On the TV side, he's penned episodes of Mob City and The Walking Dead, both Frank Darabont shows. Johnson originally got his start working under Darabont on The Green Mile and The Shawshank Redemption.
Details on Aquaman are still underwater, but here's a brief official description:
An icon for over 70 years, Aquaman is the King of the Seven Seas. This reluctant ruler of Atlantis, caught between a surface world constantly ravaging the sea and Atlanteans looking to lash out in revolt, is committed to protecting the entire globe.
Momoa is expected to make his debut as Aquaman in next year's Batman v Superman: Dawn of Justice, followed by an appearance in 2017's Justice League. His solo Aquaman movie then swims to shores on July 27, 2018. Wan and Johnson's The Conjuring 2: The Entfield Poltergeist will open on June 10, 2016.