Paul Thomas Anderson Not Directing 'Pinocchio'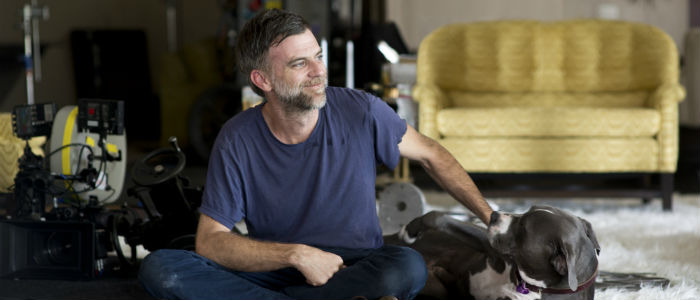 Live-action updates of animated films are the hot new thing right now. Most of them haven't been particularly good, with the notable exception of Kenneth Branagh's lovely take on Cinderella. But one live-action update that's evoked promise over the past few years is Warner Bros.' Pinocchio, which Robert Downey Jr. has been attached to for years now. The film became all the more enticing when Paul Thomas Anderson (Inherent Vice) signed on to write a draft and possibly direct, but it looks like we won't see Anderson's take on the classic fairy tale after all.
Learn more about the project after the jump.
Last night TheWrap's Jeff Sneider broke the news on Twitter that Anderson will not direct the film.
Hearing Paul Thomas Anderson won't direct PINOCCHIO & Alfonso Cuaron passed on DOCTOR SLEEP after being rumored to direct earlier this year.
— Jeff Sneider (@TheInSneider) November 12, 2015
There's no word on whether Anderson completed his script, or whether Warner Bros. will use it if he has. To some it sounded odd Anderson would take on the film, but, in an interview with WTF with Marc Maron, he said he's more of a fan of light movies.
Look, if I've got a row of movies at home, and I sit down on the couch to watch something and there's the dark, long, intelligent movies over here, and the lighter ones over here, my hand is always going to go over here [to the light] and put those on. For sure. That's the stuff I listen to.
Paul Thomas Anderson's Pinocchio also wouldn't have been bizarre considering one of his heroes, Robert Altman, directed Popeye. Pinocchio could've been Anderson's Popeye. One of the last times we saw an auteur take on a kid's movie, we got Where the Wild Things Are. Spike Jonze (Her) faced some battles on that project, and maybe Anderson didn't want to go through that experience. This Robert Downey Jr. project isn't going to be cheap, so the director probably wouldn't have had the level of control he had on Inherent Vice or There Will Be Blood.
This project has involved some serious talent over the years. Bryan Fuller (Hannibal) and Jane Goldman (Kingsman: The Secret Service) wrote previous drafts of the script, based on the novel by Carlo Collodi. We'd be lucky to see a Pinocchio film that uses a draft any of these writers wrote.