'We're Going Back' To The Past: See All Five Days Of The 'Back To The Future' Celebration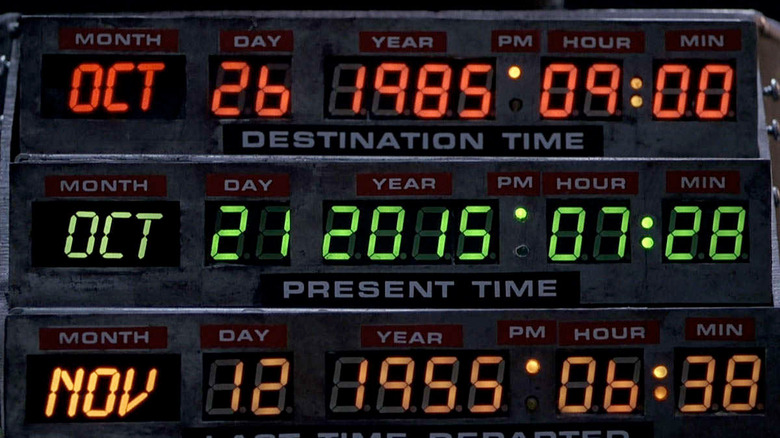 While fans were clamoring to get their hands on Pepsi Perfect and witnessing history being made with the first pair of power-lace shoes from Nike, the more hardcore Back to the Future fans were in California at the five-day 30th anniversary celebration We're Going Back. With screenings, reenactments, location visits and more, this was the place to be.
But tickets were also expensive as hell, and if you're like me, you just couldn't afford to fly over to California to enjoy the festivities (though I did get to experience Back to the Future live in concert on October 21st). However, you can now kinda pretend that you attended We're Going Back with some quick video recaps of the best stuff from each day of the Back to the Future celebration.
Here's the best way to experience We're Going Back from the past, in the present (via Beyond the Marquee):
The things that I'm most disappointed to have missed out on are the hoverboard riding and the Enchantment Under the Sea Dance. But honestly, everything that happened over these five days just looks like heaven for a Back to the Future fan like myself, so I'm just bummed that it wasn't in my price range.
But at least I can drown my sorrows in the two Back to the Future prints that I purchased from Hero Complex Gallery. Craig Drake delivered two awesome prints featuring the DeLorean time machine from the first and second movie, and the foil variants of each one are absolutely worth shelling out the money for so you can hang them hang on your wall. They're still available right here, so get them while you can.
Plus, Mondo has those awesome vinyl editions of the Back to the Future soundtrack that are perfect for any record collector. And with Christmas just around the corner, they also make the perfect gift.