The 'Van Helsing' Reboot Finds New Writers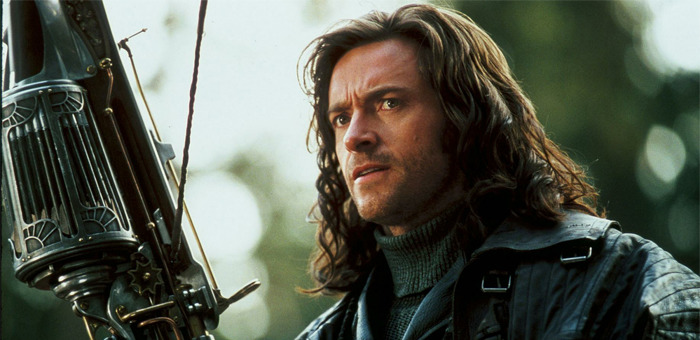 Van Helsing is a bad movie. It's about as soulless as a popcorn movie gets. Director Stephen Sommers brought some fun to the original Mummy reboot, but he stripped Dracula, the Wolf Man, and Van Helsing of their appeal in his garish film. There's been talk of a reboot for a few years now, and it was once speculated the film would be directed by Guillermo del Toro (Crimson Peak) and star the picture's producer, Tom Cruise. Universal is still developing the film, and they just brought aboard two screenwriters to co-write Van Helsing.
Learn more about the project after the jump.
Variety reports screenwriters Jon Spaihts (Passengers, Prometheus) and Eric Heisserer (The Thing prequel) have signed on to pen Van Helsing. Spaihts recently wrote Universal's reboot of The Mummy, so they must've been pleased enough with his work to collaborate with him again. Van Helsing's producer, Alex Kurtzman, teased a few years ago we'll see a more grounded take on the character:
Well, I don't want to give away too much, because we are actually at the very beginning of talking about what to do with it. But I do feel like the Van Helsing that Anthony Hopkins plays in [Bram Stoker's] Dracula is sort of the parody version of it, and the Van Helsing that Hugh Jackman played was obviously in a different place as well. I think that these kinds of movies have evolved a lot since then. You know, The Dark Knight was a major, major corner-turning moment in the way that genre and superhero stories could be told. Really grounded in reality. Really grounded in really cool things. That's what I'd like to do without sacrificing the fantasy element. We aspired to do that as well on Trek, you know, keep it "real." That's such a different franchise than Batman, but that's really what we wanted to do. And we'd love to do that with Van Helsing.
Putting aside the fact Kurtzman called Hopkins' amazingly larger-than-life performance a "parody," this sounds like the right approach for a reboot. Sometimes by grounding fantasy or superhero movies in "reality," filmmakers make humorless, self-serious blockbusters, confusing dourness for seriousness. Van Helsing does need emotional grounding, though. Just last week I wrote up a list of directors I'd like to see tackle these Universal monster movies, and this project in particular needs a director who can take the story and the drama seriously enough without forgetting a sense of fun. There's no word on when we'll see Van Helsing, but it'll presumably come out after The Mummy and whatever else Universal decides to do next.