'Doctor Strange' Adds 'Transparent' And 'A Serious Man' Star Amy Landecker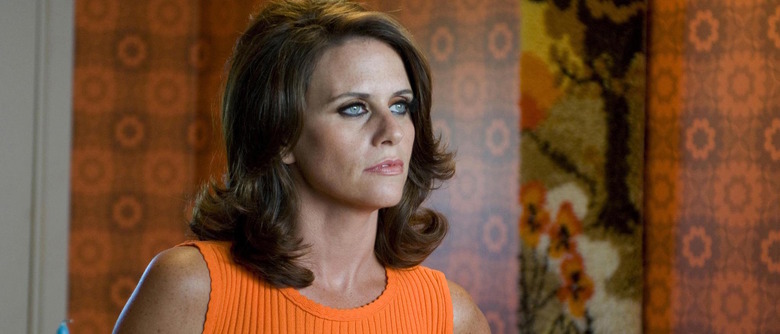 Doctor Strange just became an A Serious Man reunion. Last week Michael Stuhlbarg boarded the Marvel adventure, and now he's being joined by Amy Landecker (more recently of Amazon's Transparent).
Between them, Chiwetel Ejiofor, Tilda Swinton, Rachel McAdams, Mads Mikkelsen, and of course Benedict Cumberbatch as the title character, Doctor Strange might just have the best cast in the Marvel universe. No, scratch that — this is one of the bests casts we've seen in any universe. Get the latest on Doctor Strange after the jump. 
TheWrap broke news of the Doctor Strange Amy Landecker casting. Cumberbatch leads the cast as Stephen Strange, an arrogant neurosurgeon who destroys his hands (and therefore his career) in a car accident. Desperate to fix himself, he stumbles across the discovery of magic and alternate dimensions.
As previously reported, Swinton stars as the Ancient One, who mentors Strange in his study of magic. Ejiofor is Baron Mordo, Strange's villainous rival. Mikkelsen is expected to play another as-yet-unnamed villain. Stuhlbarg plays Nicodemus West, a doctor. McAdams' role is unknown, though fans have speculated she'll play either Clea or Night Nurse. Landecker's role is also being kept under wraps.
There's no denying that is one incredible cast, but the real question is how Doctor Strange will use them. Let's not forget that Ant-Man cast people like Judy Greer and Bobby Cannavale, only to waste them in insignificant roles. Or how Avengers: Age of Ultron introduced Aaron Taylor-Johnson's Quicksilver to much fanfare... and then did next to nothing with him. We'd be happy to see Landecker (or any of her co-stars) in any context, but we'll be even happier if Doctor Strange actually makes the most of her talents.
Landecker first broke out as Stuhlbarg's attractive neighbor in the Coen Brothers' A Serious Man, and currently stars alongside Emmy winner Jeffrey Tambor in the acclaimed Amazon dramedy Transparent. In between, she has been seen in Project Almanac, Enough Said, and several episodes of FX's Louie. Coming up next from her are The Meddler, from director Lorene Scafaria, and the thriller Hunter's Prayer.
Shooting on Doctor Strange is already underway, with Scott Derrickson directing from a script by Jon Spaihts. The film lands in theaters November 4th, 2016.