'My Big Fat Greek Wedding 2' Trailer: This Movie Is Your Parents' 'Star Wars'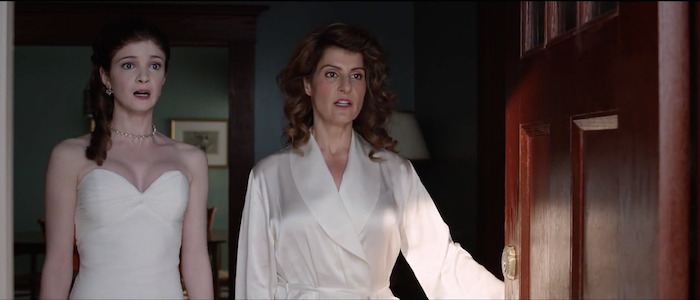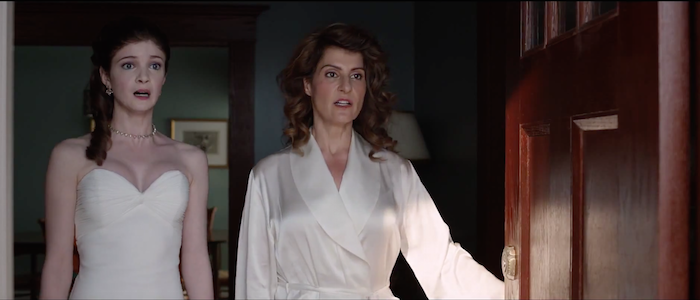 Ever since My Big Fat Greek Wedding 2 was announced, the internet has been awash in eye-rolls. Films fans all over the world got snarky about this movie's mere existence. "Why does this exist?" internet commenters asked the oblivion, which responded with its vast, empty silence. "Who wants this?"
The answer to that first question is "because the first movie grossed $241 million in the United States alone, making it the highest grossing romantic comedy of all time in the U.S." The answer to that second question is "your parents, your grandparents, and countless other people in your life who couldn't care less about Star Wars and superheroes." For a certain segment of the moviegoing population, this movie will be an event.
Watch the My Big Fat Greek Wedding 2 trailer after the jump, if you're so inclined.
Although it's arriving 13 years after the original film, the sequel actually seems to take place a few years beyond that. After all, Toula (Nia Vardalos) and Ian (John Corbett), the couple at the center of the first movie, have a college-age daughter now. The means My Big Fat Greek Wedding 2 takes place in 2020 or so, which means it's technically a science fiction movie.
Anyway, the plot involves that daughter trying to cope with the fact that she lives in a big fat Greek family full of insane people who make life very difficult for everyone who shares their bloodline. And oh, it turns out that a clerical error means Toula's mother and father were never officially married, so it's time for another big fat Greek you-kn0w-what.
My Big Fat Greek Wedding 2 sees the return of the bulk of the original's cast, although Kirk Jones has stepped in for Joel Zwick in the director's chair. Vardalos once again wrote the screenplay, which makes sense because she received an Oscar nomination for penning the first movie. Those of you who weren't cognizant of popular culture in 2002 might not realize how huge this movie was at the time. Everybody saw this goddamn movie. Your parents probably saw it twice.
However, the decade-plus since the first film premiered has not been kind to many of those involved. Vardalos crashed and burned with bombs like Connie and Carla and My Life in Ruins. The TV spin-off, My Big Fat Greek Life, was cancelled before the end of its first season. Returning to this big fat Greek well in 2015 feels a wee bit desperate. But then again, we'll put a decent stack of cash on this movie doing well enough to justify its existence. Never, ever underestimate the power of this kind of movie at the box office.
Here's the official synopsis for the film:
After spending most of their time focusing on their troubling teenage daughter, Toula and Ian are facing marital problems while also having to deal with yet another Greek wedding – this time, even bigger and fatter.
My Big Fat Greek Wedding 2 opens on March 25, 2016, where it will be pitted against Batman v Superman: Dawn of Justice. Don't be too surprised when this counter-programming actually pays off.