David Frankel Might Direct Will Smith In 'Collateral Beauty'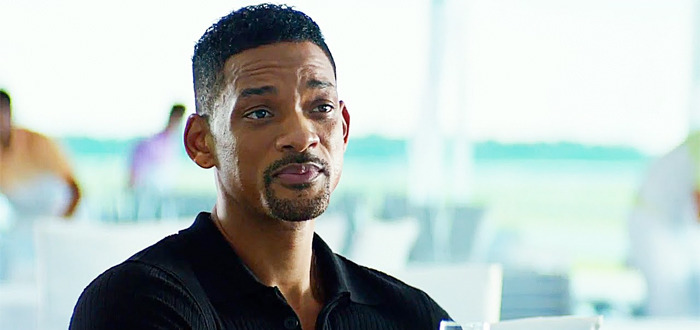 Collateral Beauty must be a really good script, because it keeps attracting some major talent. The studio drama was originally going to star Hugh Jackman (Pan) and Rooney Mara (also Pan), before they had to drop out. It was rumored Johnny Depp was circling the lead, but ultimately the role went to Will Smith. Then New Line Cinema lost its exciting director, but a replacement has now been found. Director David Frankel may take over the project.
Learn more about Collateral Beauty director after the jump.
Alfonso Gomez-Rejon, hot off his wonderful feature debut Me and Earl and the Dying Girl, was originally going to helm Collateral Beauty. However, not long after joining the project, Gomez-Rejon departed over creative differences. According to Variety, Frankel is his replacement. Jason Bateman (Bad Words) was also in the mix to direct, before Frankel was offered the job.
Screenwriter Allan Loeb's (Rock of Ages) script sold for over $2 million, a pretty lofty price tag for a spec script. Collateral Beauty is about a New York advertising executive (Smith, presumably) who experiences a deep personal tragedy, spiraling into depression. When his colleagues devise an unconventional plan to break him out of his depression, the plan works, but not in a way that anyone imagined.
It's a rather vague but alluring plot synopsis. The last time we saw Smith in a heavy drama was Seven Pounds, which didn't turn out so well. He returns to drama with the upcoming Concussion, which premieres tonight at the American Film Institute Festival (and we'll have a review in the next day or two on the site).
Frankel is a fine choice for Collateral Beauty. The director has had some misses over his career, like Marley & Me and the harmless but forgettable The Big Year, but he's made some serious non-tentpole hits. The Devil Wear's Prada and Hope Springs aren't only two delightful movies, they also were commercial and creative hits –  a tough balance to pull off. Frankel has a firm handle on tone, and Collateral Beauty sounds like it needs a director with that skill.
Principal photography was scheduled to start next month. It's unsure whether the shoot date will be pushed back to give Frankel more time to prep and to fill out the rest of the cast – which may also include Jason Segel, who gave his best performance to date in this year's The End of the Tour.