New 'Star Wars: The Force Awakens' Preview Hits During ABC's Shondaland TGIT Programming Block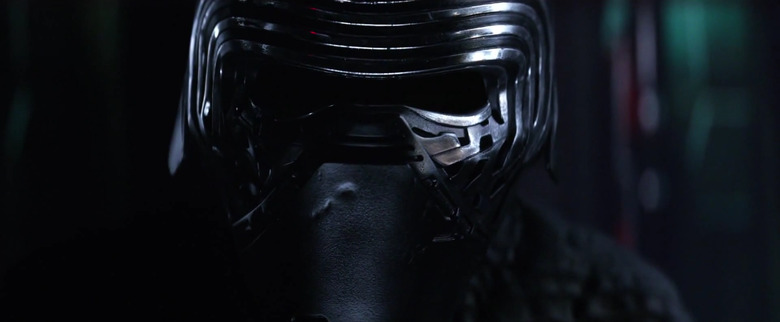 Are you a Star Wars fan who also enjoys Shondaland shows like Grey's Anatomy, Scandal, and How to Get Away With Murder? If you answered yes, then we have some good news for you. If you answered no to the second half of that question, this news is still good, but it may require you to venture outside of your TV comfort zone.
Shonda Rhimes has just announced that ABC's TGIT line-up, which consists of the three aforementioned series, will debut an "exclusive special look" at Star Wars: The Force Awakens.
Here's what Shonda Rhimes posted on Twitter earlier today:
As a big @StarWars fan, I'm excited for Thurs, as #TGITAwakens with a special look at Star Wars: The Force Awakens! pic.twitter.com/gfYKPTfTEq

— shonda rhimes (@shondarhimes) November 10, 2015
However, the problem is that we don't know exactly when during the three-hour programming block this new The Force Awakens preview will debut. But that's exactly the idea behind this cross-promotion. ABC is owned by Disney just like Lucasfilm, and targeting the TGIT audience is a smart way to appeal to the female demographic. Plus, this might get some Star Wars fans to start watching one of these shows too. Synergy!
The other problem is that we don't know what this new preview will show. There's a chance since this is geared more towards a female audience that we might learn more about Rey (Daisy Ridley). Also, considering the sizable black audience that tunes in to Scandal, focusing on Finn (John Boyega) as the other new hero would also be a smart move for Disney. There will likely be some new footage, but we don't know how much.
I'm betting that most of the Force Awakens hype during ABC's TGIT programming block will feature cast members like Kerry Washington as well as Rhimes herself reminiscing about how Star Wars affected their lives growing up, and the influence it had on their careers. More than likely one of them will make some kind of cute remark about wanting a role in the next Star Wars movie. We all know how these things go.
At the very least, we'll be on the lookout for some new footage. Hopefully we won't see anything much more revealing that what we've already seen in the final U.S. trailer, the different international trailer, and this past weekend's TV spot. Honestly, now is probably the time to stop watching footage, because the movie is just one month and a week away. Be strong. You can make it.