Writer Adam McKay Open To Returning For 'Ant-Man And The Wasp'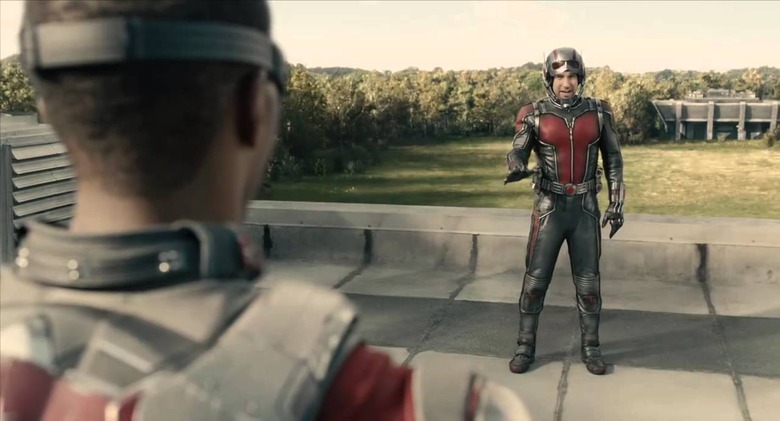 Marvel was smart enough to bring director Peyton Reed back for the sequel to Ant-Man, Ant-Man and the Wasp. Reed was in an awkward spot, taking over the first Ant-Man after all the negative buzz following Edgar Wright's departure, but he came in and knocked the Marvel film out of the park. A lot of people deserve credit for how well Ant-Man turned out, including Adam McKay, who collaborated on the script with actor Paul Rudd. McKay brought a lot of ideas to the table that really paid off.
As for whether he'll return for the sequel, McKay sounds open to it. Read what he had to say after the jump.
McKay is currently developing a few projects. The film that'll follow his upcoming movie, The Big Short, is unknown. He is interested in directing a picture for Marvel, but what about returning to work on the script for Ant-Man and the Wasp? McKay had this to say to The Hollywood Reporter:
I was talking to [Paul] Rudd about it the other day. We'll see what happens, but that would certainly be fun. I loved working with Marvel. And I have a couple of projects in development. One of them is more dramatic, one's more comedy, still with a little bit of political teeth to it. And there's a TV show idea I've been kicking around.
Fingers crossed McKay signs up for the sequel. Not only did he bring his sense of humor to Ant-Man, but he also thought up some of its clever sequences and set pieces. Understandably, Reed was often asked about how Ant-Man's final script differed from Edgar Wright and Joe Cornish's (Attack the Block) initial vision, and he credited two major sequences to McKay:
I've known McKay for some time and we talked on the phone and we were both really jazzed about the idea of, in the third act, in a movie in which we will have seen shrinking a bunch, let's take it even further in the third act and introduce what, in the comics, was the microverse, in what we call the quantum realm. Creating this moment of self-sacrifice where he has to go into the quantum realm to save his daughter, that was something that was never in those drafts that Adam and I brought to it. And Adam came up with the idea that in every heist movie, there's a trial by fire and they've got everything in line for the heist, but we need this one thing. Adam pitched that idea of sending Scott on a mission for which he's not quite prepared and he comes up against another Marvel character.
Ant-Man and the Wasp opens in theaters July 5th, 2018.