Netflix Is 'Making A Murderer' For Your Binge-Watching Pleasure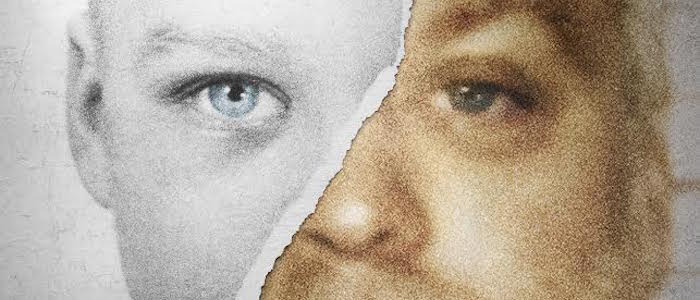 Even as Netflix stops being the preeminent destination to watch every movie and TV show you want to see (its library waxes and wanes unpredictably), the world's most famous streaming service has shown tremendous good taste and savvy with its original content. As countless niche services battle for their piece of the streaming pie, Netflix, along with larger rivals like Amazon and Hulu, have seemingly decided to focus on cake. And by cake, we mean producing and acquiring original, exclusive content. And – this is the important part – the majority of Netflix's exclusive content has been expertly made and critically acclaimed.
When you think of Netflix, you don't think of Hemlock Grove and Marco Polo. You think of well-liked original series like Daredevil, House of Cards, BoJack Horseman, The Unbreakable Kimmy Schmidt, and Orange Is the New Black. You think of genuinely great documentaries that managed to find a home, like The Square, The Battered Bastards of Baseball, Virunga, and Tig. So the news that Netflix is bringing another documentary series to its library is terrific news. That's all of their strengths in one place.
The series is titled Making a Murderer and it sounds like something that will scratch your Serial and The Jinx true-crime itches something fierce. Investigate the details after the jump.
Netflix revealed the finer points of their new series in a press release, which unveiled a release date of December 18, 2015 as well as the following description:
Inspired by a newspaper article from 2005, directors Laura Ricciardi and Moira Demos have spent the last decade documenting an unprecedented real-life thriller that spans more than thirty years. Set in America's Heartland, Making a Murderer follows the harrowing story of Steven Avery, an outsider from the wrong side of the tracks, convicted and later exonerated of a brutal assault. His release triggered major criminal justice reform legislation, and he filed a lawsuit that threatened to expose corruption in local law enforcement and award him millions of dollars. But in the midst of his very public civil case, he suddenly finds himself the prime suspect in a grisly new crime.
The series takes viewers inside a riveting, high-stakes criminal case where reputation is everything and things are never as they appear. The filmmakers have documented every angle of the story, following the second investigation and ensuing trial of the accused, petitioning the court to avoid having to turn over their footage, gathering archival materials, and interviewing those closest to the case.
Look, if there's one thing that's in right now, it's years-in-the-making true crime investigations about subjects whose motivations are cloaked in mystery. Based purely on that description, Steven Avery could join Adnan Syed and Robert Durst in the pantheon of People Whose Potential Criminal Activities Powered Water Cooler Chat for Months at a Time. Attendees of the DOC NYC film festival will have the chance to preview the first two episodes of the series on November 13.
The insane success of Serial and The Jinx prove that people are, more than ever, really into solving real-life mysteries. Making a Murderer could be excellent filmmaking and it could tell a fascinating story (we'll know for sure when it premieres), but the core appeal for many people will be the chance to feel like they're participating in an investigation. With ten hours of tale to tell, the series should prove exhaustive. You can imagine people watching in groups, notebooks in hand, swapping theories about guilt and innocence and the shades of grey that lurk between.
Plus, as anyone who has ever been unemployed in the age of streaming can tell you, few things are as addictive as true crime docs. Even the bad ones grab your attention and refuse to let go. You just know that someone within the Netflix machine realized that people liked binge-watching tales of crime and punishment and reacted accordingly. After all, if House of Cards was inspired by an algorithm describing the taste of Netflix users, then we wouldn't be surprised at all if Making a Murderer came to find its home under similar circumstances.
Netflix continues to be the leader amongst all the streaming services. You don't "Amazon and chill," after all. Just when you think they've settled into a groove, they change their entire brand into something admittedly slick and easy-on-the-eyes. As long as they keep on showcasing such good taste in original content, they'll keep dominating the scene.