'Call Of Duty' Movie And 'Skylanders' TV Series Coming From Activision Blizzard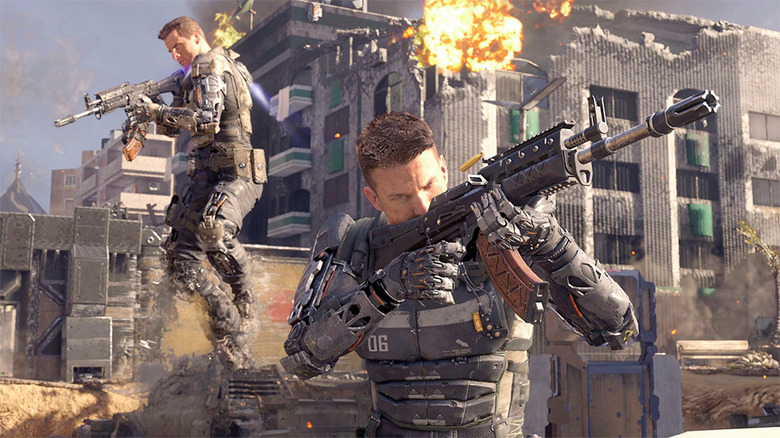 We may receive a commission on purchases made from links.
The trailer for the big screen adaptation of Blizzard Entertainment's video game franchise Warcraft just arrived today, and that's just the beginning of the video game company's foray into film and television.
The larger parent company Activision Blizzard has just announced the creation of Activision Blizzard Studios, which will oversee screen adaptations of some of their most popular video game titles, beginning with a Call of Duty movie and a Skylanders TV series.
First up, the Skylanders TV series will be an animated program called Skylanders Academy, based on the toys-to-life video game franchise inspired by The Legend of Spyro video games.
For those who aren't familiar with the video game, it takes place in a world called Skylands filled with floating islands. The realm is kept safe by a band of heroes appropriately called Skylanders, who each have a bond with the ten elements of the Skylands: Earth, Air, Fire, Water, Magic, Tech, Life, Undead, Light and Dark. They're like a fantastical group of Planeteers from Captain Planet, and they're constantly trying to prevent the villainous Kaos from ruling over Skylands and obtaining the Core of Light.
Bringing characters to life will be Justin Long, Ashley Tisdale, Jonathan Banks and Norm Macdonald, which might be one of the most random collection of talents ever assembled. Running the show will be Futurama veteran Eric Rogers.
There's no indication as to when the series might actually get released. However, Activision Blizzard Studios co-president Nick van Dyk, who has bonded with the Skyland element of Money, said he's expecting to begin distribution conversations for the series very soon, so it sounds like they're pretty far along.
As for the Call of Duty movie, it sounds more like a hopeful idea at this point. At the Investor Day conference, van Dyk said there was a "near-term initiative" to develop what he described as "a robust cinematic universe based on the Call of Duty franchise." If we could stop trying to create cinematic universes before there's even a first movie, that would be great.
But considering the various Call of Duty franchise titles that are out there, from Modern Warfare to Advanced Warfare to Black Ops (which has its third iteration hitting shelves today), there are plenty of paths for a film adaptation to take. Blizzard Activision is also exploring the possibility of television adaptations as well. And if you're curious as to what a live-action Call of Duty movie or TV show could be like, just check out one of the recent commercials for Black Ops III with Michael B. Jordan and Cara Delevingne:
Speaking like a true businessman, van Dyk told the conference (via Deadline), "We're not in the film and television business, we're in the franchise, intellectual property business." At least he's being honest, I suppose. Blizzard Activision merely hopes to build the brands in other forms of media so they can sell more video games, which are their bread and butter.
But the good news is that the company will have an unnamed but soon-to-be-announced "immensely talented industry executive" focusing on creative development. So it won't just be a bunch of mindless executives trying to tell a story with some video game titles.
Keep in mind that Activision also just picked up King Digital for $5.9 billion. They're the company responsible for popular mobile games like Candy Crush and Farm Heroes. And with an Angry Birds movie on the way next year, you can bet Activision Blizzard will be interested in figuring out how to turn those games into movies as well. Stay tuned.