'Home Alone' And UberEATS Have A Lovely Little Nero's Cheese Pizza Just For You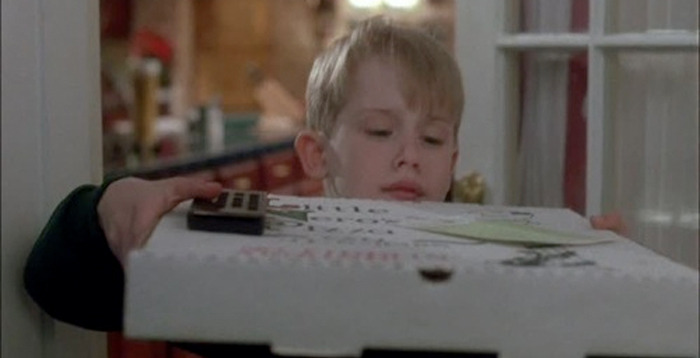 One of the most iconic scenes from the contemporary holiday classic Home Alone is when young Kevin McCallister (Macaulay Culkin) uses the fictional film noir Angels with Filthy Souls to scare the hell out of the Little Nero's Pizza guy. And in honor of the film's 25th anniversary, you have a chance at pulling off that stunt yourself.
20th Century Fox is teaming up with UberEATS to deliver a delicious cheese pizza just for you, straight from Little Nero's Pizza. But this promotion is just for today, so keep reading to find out how to take advantage of this Home Alone pizza deal.
Using the UberEATS option in the Uber app, users can have a Little Nero's Pizza delivered to them in New York, Los Angeles, Chicago, and San Francisco. The pizza will come in an authentic Little Nero's box, though the pizza itself will be provided by Numero 28 in New York, The Doughroom in Los Angeles, Big G's Pizza in Chicago or Patxi Pizza in San Francisco (where hopefully it's not ruined by broccoli).
In addition, each pizza will come with a free Digital HD code to download Home Alone, which is also playing in theaters this weekend for the 25th anniversary. And if this is your first time using UberEATS, use the promo code HOME ALONE to get $10 off your first order.
It's a pretty cool little promo, but I wish that it was available in more areas, just because I want that Little Nero's Box. Sure, it might be dumb to hold onto a cardboard pizza box with a fictional pizzeria on it. I don't have any kind of retort to explain why it's not. But here, let me distract you with that pizza scene from Home Alone:
Home Alone is one of those movies that I end up watching about five times by accident over the course of November and December, but since I don't remember seeing it in theaters, I might head to my local cineplex to check it out on the big screen. Plus, I'm excited to hang this awesome print by Matt Ryan for the holidays after purchasing it last year: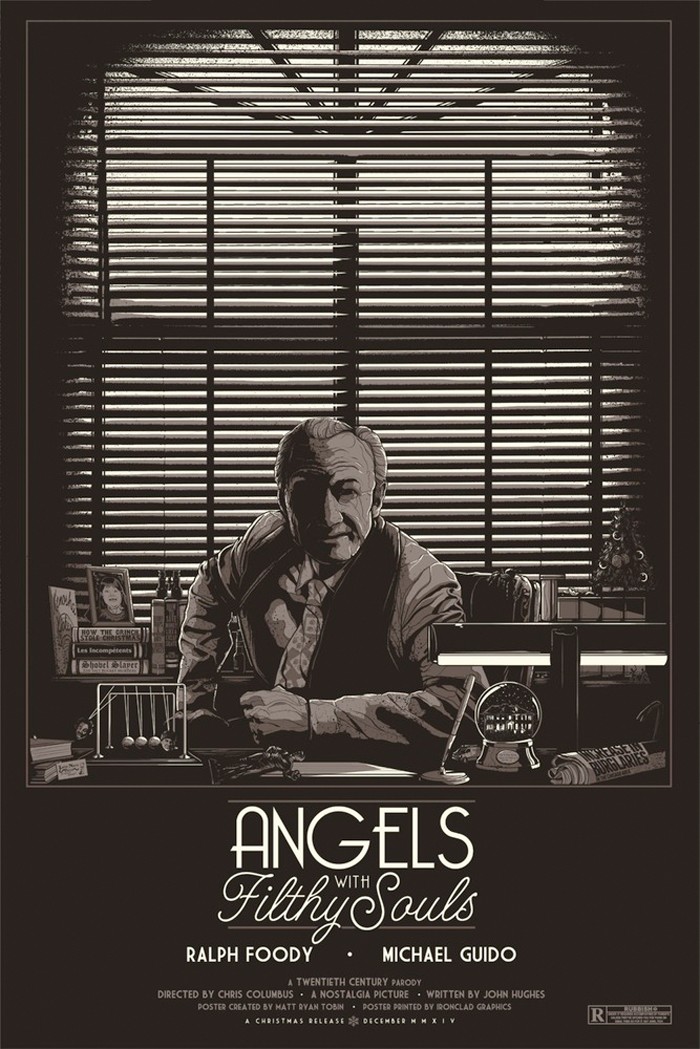 Anyway, get yourself a cheese pizza and just hope that Buzz doesn't eat it. And if you're looking for something to do this weekend, get the details on Home Alone's theatrical re-release right here, along with details on the 25th anniversary Blu-ray release and some very creepy action figures commemorating Kevin McCallister and the Wet Bandits.
Eight-year-old Kevin McCallister (Macaulay Culkin) has become the man of the house, overnight! Accidentally left behind when his family (including Catherine O'Hara and John Heard) rushes off on a Christmas vacation, Kevin gets busy decorating the house for the holidays. But he's not decking the halls with tinsel and holly. Two bumbling burglars (Joe Pesci and Daniel Stern) are trying to break in, and Kevin's rigging a bewildering battery of booby traps to welcome them!