Two Kids Patrol The Wasteland In A Custom 'Mad Max: Fury Road' Power Wheels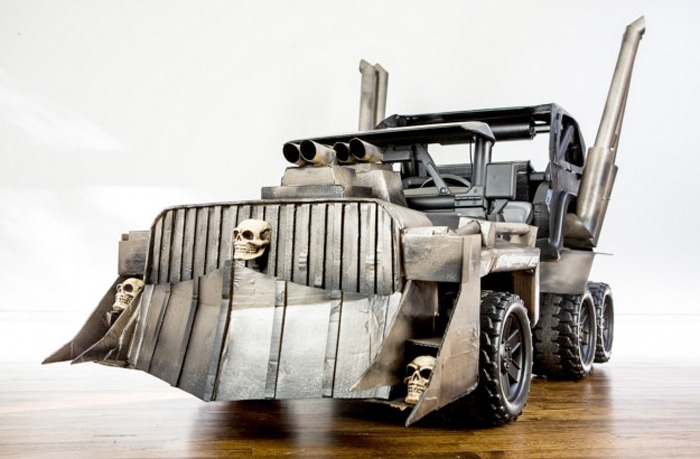 Some kids are satisfied with going to the store and picking out a Halloween costume that was made in China. But other kids are fortunate enough to have parents who are a whiz with technology and craftsmanship and use it to create some truly impressive costumes. Cory and Jeremy Newton-Smith are those kind of parents.
The couple decided to not only dress up their kids as the most adorable Max Rocatansky and Imperator Furiosa you've ever seen, but they also built them a custom Mad Max Power Wheels War Rig for cruising around the wasteland (or at least their neighborhood). Check it out!
Here's the impressive Mad Max Power Wheels creation (via Gizmodo):
This is one of those creations that looks a little more impressive form a distance than close up, but I don't want that to diminish the work that went into this project. Because even though there are some cardboard parts to help with the aesthetics, they still had to do some serious custom work in order to combine a Power Wheels Barbie and Wrangler jeep into a single vehicle. Plus, it can even be controlled by an iPhone just in case the kids decide to joy ride.
This isn't the first time Cory and Jeremy have done Halloween right by their kids, and it's also not the first time we've featured their handiwork. These two are also responsible for that awesome pint-sized DeLorean time machine from a couple years ago, as well as a miniature Ecto-1. You can see more photos of all the costumes right here.
Of course, those previous costumes only featured their son Cooper, and now they have their daughter Ziggy to get in on the fun, which makes their costume possibilities that much more fun to figure out. I hope they keep this up next year!