'Inside Out', 'Anomalisa' And 14 More Eligible For Best Animated Feature Category At This Year's Oscars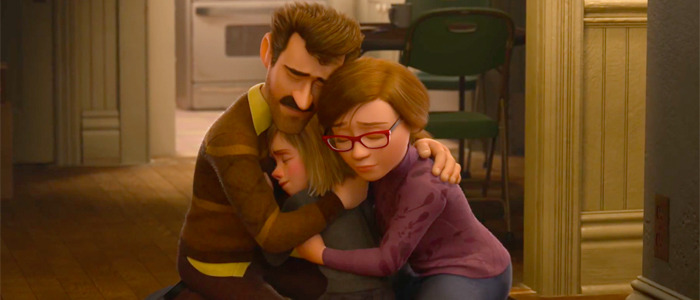 A good portion of Oscar wins aren't exactly unpredictable. When Meryl Steep is up for an Academy Award, even for a movie as banal as The Iron Lady, odds are she'll leave the Dolby Theatre holding another gold statue. The same can be said for Pixar in the Best Animated Feature category, and they have two serious contenders in the race this year. However, there's one movie coming out that may deprive the animation studio of another win.
Learn which 16 movies are eligible for Best Animated Picture after the jump.
16 animated features have been submitted for consideration, and only five of these films will be nominated for the category. First, these movies must meet the qualifying rules, including the theatrical release requirements. A lot of these candidates have already received wide releases this year, but there's still a handful of pictures listed below that audiences and Oscar voters have yet to see.
Here are the 16 movies that have been submitted for consideration for the 88th Academy Awards' Best Animated Feature category.
AnomalisaThe Boy And The BeastBoy And The WorldThe Good DinosaurHomeHotel Transylvania 2Inside OutKahlil Gibran's The ProphetThe Laws Of The Universe – Part 0MinionsMoomins On The RivieraThe Peanuts MovieRegular Show: The MovieShaun The Sheep MovieThe SpongeBob Movie: Sponge Out Of WaterWhen Marnie Was There
You can most likely guess which of these titles are going to be nominated. Inside Out is a no-brainer. The massive Pixar hit was a success with audiences and critics, with only a few detractors. The worst people had to say about the movie wasn't about the actual film, but the short that played before it, Lava – a harmless but oddly loathed piece of animation. If Inside Out scored any other Oscar nominations, one them should go to Richard Kind, who gave a wonderful performance as Bing Bong. Sadly, we probably won't see an actor nominated for an animated feature anytime soon.
Based on the buzz for The Good Dinosaur and The Boy and the Beast, they'll probably also receive nominations. However, the frontrunner in this race might be Anomalisa, written and co-directed by Charlie Kaufman (Eternal Sunshine of the Spotless Mind). It's a beautiful movie that Oscar voters will surely respond to. Anomalisa is the kind of movie you expect from the mind behind Being John Malkovich, Adaptation, and Synecdoche, New York. For an animated movie, it's incredibly human.
Who knows, though? Maybe the dark horse in this race, The SpongeBob Movie: Sponge Out of Water, can pull off a massive upset. If anyone can give Charlie Kaufman a run for his money, it's SpongeBob and Patrick.