'Secret In Their Eyes' Trailer: Julia Roberts Is Out For Revenge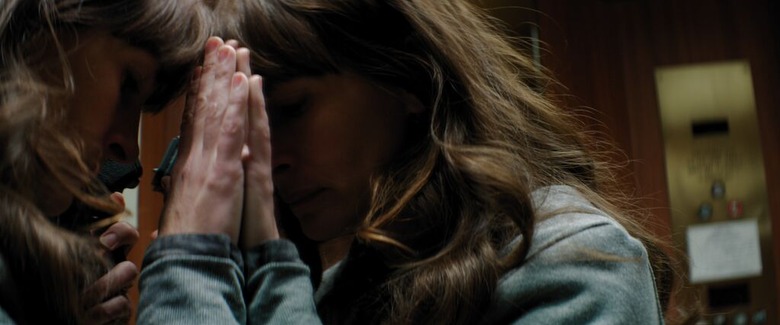 Did Juan José Campanella's Secret in Their Eyes really need to get remade in English? Eh, probably not. But it happened anyway, so all we can really do now is hope for the best. At least there's reason to be ever-so-slightly optimistic: Chiwetel Ejiofor, Julia Roberts, and Nicole Kidman head up the new cast, and Billy Ray (Shattered Glass) directs.
That's a solid lineup, if you can look past how very unnecessary this project seems to be in the first place. So what will the new version have to offer that the old one didn't? Maybe the new Secret in Their Eyes trailer will have some clues. Watch it after the jump. 
Ray's new film doesn't look like a totally faithful re-do of Campanella's old one, which might actually be a good thing. If Ray is able to put his own stamp on the story, maybe it'll feel less like a tired retread. The trailer looks pretty intense, spotlighting what look like three powerful performances from its A-list cast.
So it's kind of curious that there doesn't seem to be much buzz around the film. We're just a few weeks away from the film's release, but there hasn't been much promotion, and since it didn't hit any festivals there are no early reviews either. Guess this is one mystery we'll have to unlock for ourselves when Secret in Their Eyes arrives November 20.
Written and directed by Academy Award® nominee Billy Ray (Captain Phillips, The Hunger Games), and produced by Academy Award® winner Mark Johnson (Rain Man, "Breaking Bad"), Secret In Their Eyes is an intense, powerful, haunting thriller starring Academy Award® nominee Chiwetel Ejiofor, and Academy Award® winners Nicole Kidman and Julia Roberts.
A tight-knit team of rising FBI investigators – Ray (Chiwetel Ejiofor) and Jess (Julia Roberts), along with their District Attorney supervisor Claire (Nicole Kidman) – is suddenly torn apart when they discover that Jess's teenage daughter has been brutally and inexplicably murdered.
Now, thirteen years later, after obsessively searching every day for the elusive killer, Ray finally uncovers a new lead that he's certain can permanently resolve the case, nail the vicious murderer, and bring long-desired closure to his team. No one is prepared, however, for the shocking, unspeakable secret that will reveal the enduring, destructive effects of personal vengeance on the human soul.
Interweaving past and present, this deeply layered mystery explores the murky boundaries between justice and revenge, and asks the question: how far would you go to right an unfathomable wrong?