'Doctor Who' Could Visit 'The Lego Movie Sequel'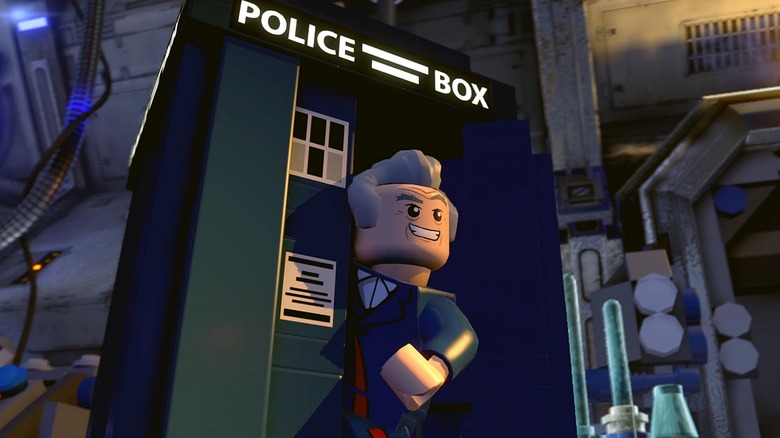 Steven Moffat has been very clear that there are no plans for a Doctor Who movie. But the Doctor, clever creature that he is, may have found another way to make it to the big screen. All it requires is that he take on yet another new form, this time as a tiny plastic minifig. Yup, the Doctor could be coming to 2018's The Lego Movie Sequel, as teased by director Rob Schrab. Hit the jump for more details. 
Schrab teased the possible Doctor Who Lego Movie appearance on Harmontown Podcast (via io9). According to Schrab, talks are already underway between Warner Bros. and the BBC to include the Doctor in the next Lego Movie. It's unclear whether the plan is to give the Doctor a small cameo, like Lando Calrissian and Superman had in the first film, or a meatier role like Batman got.
The news doesn't come totally out of nowhere. Lego recently struck a deal with the BBC to bring the Doctor to the video game Lego Dimensions. The toy company also plans to release a Doctor Who playset next month, based on a concept submitted to Lego Ideas in 2014. Not only would a Doctor Who Lego Movie cameo be in line with the kitchen-sink spirit of the franchise's universe, it'd serve as a tidy bit of cross-promotion.
Lord and Miller are scripting The Lego Movie Sequel based on a story they created with Jared Stern and Michelle Morgan. They haven't revealed too much about the plot, but they've dropped hints here and there. Miller revealed earlier this year that the sequel would pick up four years after the original: "When he's an adolescent how does that change his point of view?"
They've also let slip that it'll take place in a "weird, dystopian version of Bricksburg," and introduce a sister for Emmet. Considering all the crazy places the Doctor has visited in his TARDIS over the years, it's hard to believe he'll be too fazed by the likes of Emmet and Wyldstyle. But until we find out just what The Lego Movie Sequel has in store for him, here's a Doctor Who-centric Lego Dimensions promo to jumpstart your imagination.
The Lego Movie Sequel is out May 18, 2018.