'The Crow' Returns From The Brink Of Death, Again; Shooting To Begin In 2016 With Director Corin Hardy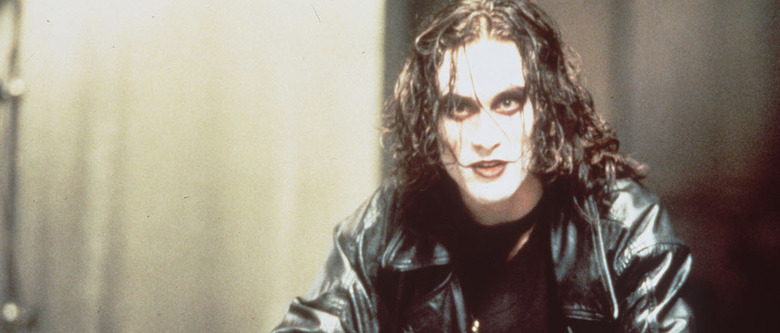 Much like its hero, Relativity's The Crow reboot has been badly beaten. Fortunately, also like its hero, it has a real knack for not staying dead. The project looked doomed last month, as Relativity ran into money troubles and director Corin Hardy eyed the exit. But now it's back and healthier than ever, with an imminent start date and everything. Get the latest on The Crow reboot after the jump. 
TheWrap reports The Crow will begin shooting in March under Hardy, who has signed a new holding deal with Relativity. The director nearly left in September, after Relativity filed for bankruptcy, opening up a whole bunch of legal issues. But he seems more than happy to get the ball rolling again. He told EW:
The Crow is happening. I'm going to make it! We were making it, and it was going very well, until this Relativity situation occurred. But it's something that I'm very excited about, very passionate about. We're all waiting to resume preproduction. Ed Pressman (Wall Street, the original Crow) is the producer. Creatively, everyone's excited. Relativity is sorting itself out — which I can't speak about. But you can read about it online.
The Crow still has some big things to figure out in the next few months. For one thing, it still needs a star, as actor Jack Huston dropped out in June over "scheduling conflicts." Before Huston, Luke Evans had the role, and before him, Bradley Cooper, Channing Tatum, Tom Hiddleston, and James McAvoy were rumored.
The director's chair has been revolving door as well. Hardy got the job late last year, after Juan Carlos Fresnadillo, F. Javier Gutiérrez, and Stephen Norrington had already taken turns signing on and dropping out. The project has been developing since about 2008.
Like Alex Proyas' 1994 film, the new The Crow will be based on James O'Barr's classic graphic novel. Last year, O'Barr explained that the reboot wouldn't be so much a remake of the earlier film as it would be a "literally page-for-page adaptation" of the original. However, it should be noted that that was back when director Gutierrez was still attached. We don't quite know what Hardy has in mind.
Hardy made his feature film debut just this year with The Hallow, about a family fending off creepy supernatural forest creatures in rural Ireland. Get a feel for his style via the trailer below.