'Fantastic Beasts' First Look: Meet Newt Scamander And His New Friends [UPDATED]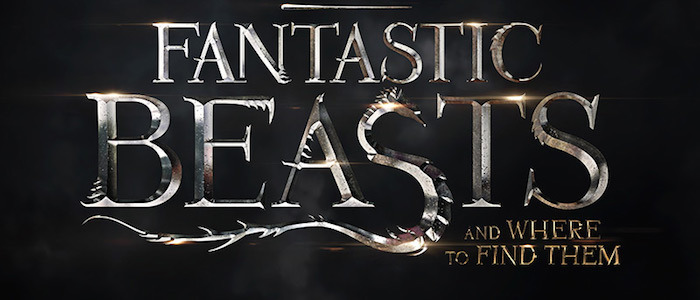 You've got to hand it to J.K. Rowling – she's certainly not resting on her laurels. In the years since she wrapped up her seven-novel Harry Potter series, she's dabbled in new genres, even writing under a pseudonym (which ultimately became the worst-kept secret in the world) for a few books. And now that she's returning to her Wizarding World, a universe that helped the define popular culture for a generation,  she seems intent on exploring as many mediums as possible.
With the actual Harry Potter sequel, Harry Potter and the Cursed Child, heading to the London stage, Rowling is making her screenwriting debut with Fantastic Beasts and Where to Find Them, a film set in the same universe as The Boy Who Lived, just 80 or so years earlier. And now our first look at the film, and its hero, played by Oscar winner Eddie Redmayne, has arrived.
UPDATE: Several more images from Fantastic Beasts and Where to Find Them have been released, and you can find them all after the jump.
The big reveal of Redmayne's New Scamander (coming just after the reveal of the film's logo) arrives on the cover of Entertainment Weekly and he looks, well, exactly like how you'd imagine Eddie Redmayne to look as a wizard. He's one dapper fellow, with his colorful fashion reflecting both the time period in which the film takes place and the world we already know so well from eight previous movies.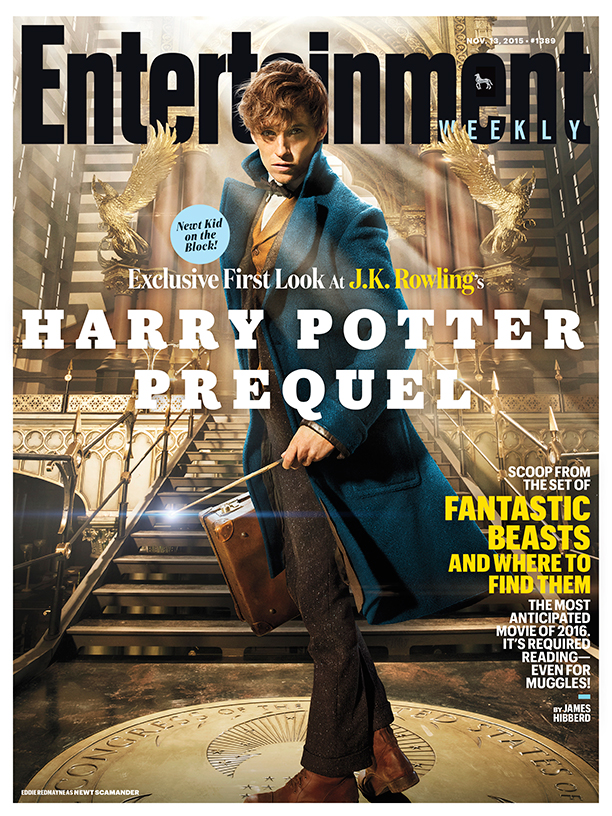 UPDATE: EW has dropped several more photos from Fantastic Beasts and Where to Find Them, featuring Alison Sudol, Katherine Waterston, Dan Fogler and more.
EW also has a few tantalizing details to offer about the film itself, with more surely contained behind that cover. First, they recap what we already know: that Scamander is British magizoologist (he studies magical creatures) who heads out on a journey through America in 1926. However, they also make note of his "pivotal briefcase" and mention that the Art Deco-style entrance behind him belongs to the Magical Congress of the United States of America (MACUSA), the American equivalent of England's Ministry of Magic. Like the English wizarding world, this institution is hidden in plain sight in New York City's Woolworth building.
Although the Harry Potter novels make mention of American witches and wizards, this film will be our first chance to properly explore the Wizarding World outside of the United Kingdom. The opportunity to examine different cultures within a world so many people already know and love could make for a genuinely magical experience. Rowling's greatest strength as a writer has always been her ability to build such evocative worlds, places that you want to actually visit and learn about as much as possible. With this movie, she's opening a hundred new doors for fans to peek through.
Fantastic Beasts and Where to Find Them is currently filming and is scheduled for a November 18, 2016 release date. Director David Yates, veteran of four Harry Potter movies, is in the director's chair. Ezra Miller, Colin Farrell, Samantha Morton, Ron Perlman, Carmen Ejogo, Gemma Chan, and Jon Voight also star.