This Week In Trailers: Harold And Lillian: A Hollywood Love Story, Sergio Herman, Fu%ing Perfect, A War, Prescription Thugs, Rams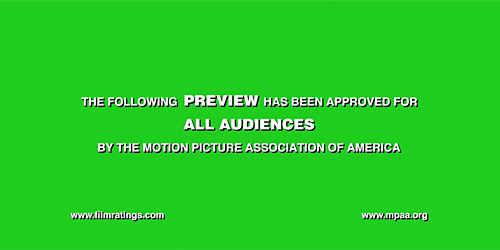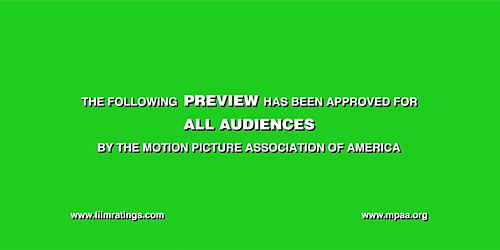 Trailers are an under-appreciated art form insofar that many times they're seen as vehicles for showing footage, explaining films away, or showing their hand about what moviegoers can expect. Foreign, domestic, independent, big budget: What better way to hone your skills as a thoughtful moviegoer than by deconstructing these little pieces of advertising? This week we consider whether big pharma really is a boogyman, get schooled by some silver screen seniors, get real versions of the flaming pile that was Burnt, Denmark gives us their nomination for Best Foreign Language film from the guy who smacked us in the face with The Hunt as does Iceland, in a movie that has dry tragicomedy written all over it.Prescription Thugs Trailer
I enjoyed the hell out of Chris Bell's Bigger Stronger Faster* when it came out in 2008.
While the subject matter was eye-opening, the polish on the overall film was nothing short of competent. Information really is king when it comes to trying to wrap your hands around an issue and I felt Bell did a wonderful job in establishing his POV while deconstructing the nuances surrounding steroids. Now, with prescription pills, I'm sure he could take a Ken Burns-ian approach and come nowhere near establishing a full understanding of this behemoth of an industry especially considering it was tangentially part of one of the biggest stories of the week: That deaths of Middle-Aged white Americans are on the increase thanks to the increase of overdoses/abuses of prescription opioids.
This trailer kept me riveted.
There's a tinge of the Michael Moore school of filmmaking here, some rough patches with his VO work in how uneven it sounds, but this doesn't derail the experience at all as the overall package is wildly engaging. Some on-the-street footage, animation to help it all make sense, and more than enough eyebrow raising moments help establish this as one documentary that probably needs to be seen and consumed to understand why we're such gluttons for prescription medications.
Harold and Lillian: A Hollywood Love Story Trailer
Don't. Bury. The Lede.
Director Daniel Raim comes close to doing so as, at just over the minute mark, you see that iconic leg. That was it. That is it. You get everything about why this is a documentary for anyone even mildly interested in the way movies are put together because it's after this moment when these seemingly nondescript individuals show how they had an effect on some of the best movies ever made. Raim, accomplished in his own right as, in 2000, he was nominated for an Oscar for his film The Man on Lincoln's Nose, effortlessly takes us through the professional and personal lives of this duo who had enormous impact on an entire industry. While it takes a team to actually make a movie, this trailer is testament about why someone should take a minute to get to know some people on that team. Engaging, delightful, whimsical, all captured nicely in two and a half minutes.
Sergio Herman, Fu%ing Perfect & Noma: My Perfect Storm Trailers
Why are chefs such megalomaniacs?
I mean, I get it, they have to be part artist and part business person which makes them perfect to be 100% weasels to the rest of the world but on the heels of director Willemiek Kluijfhout (Herman) and Pierre Deschamps' (Noma) work I was struck by how interesting they were as creatures. They're usually all tatted up and have a certain "life in free fall" quality to them that make them wildly attractive to some individuals but these are the kind of documentaries thats satiate you not by telling you how they make the food but how these people can endure such constant pressure. These aren't contrasts in character, they're damn near indecipherable from one another. I couldn't be more hungry.
Rams Trailer
I will tell you, straight up, what hooked me in and kept me for the entire run time of this trailer: the words deadpan, wry and dry in multiple pull-quotes.
Director Grímur Hákonarson, who has had this movie put forth by Iceland as its nomination for Best Foreign Language Film has at least one fan in me, has something here that's a bit of an oddity. It's about two old coots who can't stop hating one another and a horrible disease that brings these two sheep herders together. On paper, this should be as interesting as watching a dust bunny roll around the carpet but this trailer is so well-executed in the way it establishes its festival pedigree and shows off its light dusting of great pull-quotes, to say nothing of how sumptuous the cinematography looks, that this is all I need to get me to buy in completely. Deadpan, wry, and dry, three of the best trigger words to use with me.  I'm in.
A War Trailer
I know an English version of this will be coming soon but I saw enough to be convinced that the latest from director Tobias Lindholm, amazing writer of The Hunt, A Hijacking, and Submarino is something that should be on everyone's "must" list to at least check out.
For those wanting to know what's happening here, here's a little taste:
Company commander Claus M. Pedersen (Pilou Asbæk) and his men are stationed in an Afghan province. Meanwhile back in Denmark Claus' wife Maria (Tuva Novotny) is trying to hold everyday life together with a husband at war and three children missing their father. During a routine mission, the soldiers are caught in heavy crossfire and in order to save his men, Claus makes a decision that has grave consequences for him – and his family back home.
The trailer, in the back half, is just so poignant and emotionally resonant that it matters very little you can't understand what they're saying. What's important is that there's some genuine pain rolling through here and it's coming though loud and clear.
Nota bene: If you have any suggestions of trailers to possibly be included in this column, even have a trailer of your own to pitch, please let me know by sending me a note at Christopher_Stipp@yahoo.com or look me up via Twitter at @Stipp
In case you missed them, here are the other trailers we covered at /Film this week: