'Chi-Raq' Trailer: Spike Lee Puts A Contemporary Spin On An Ancient Story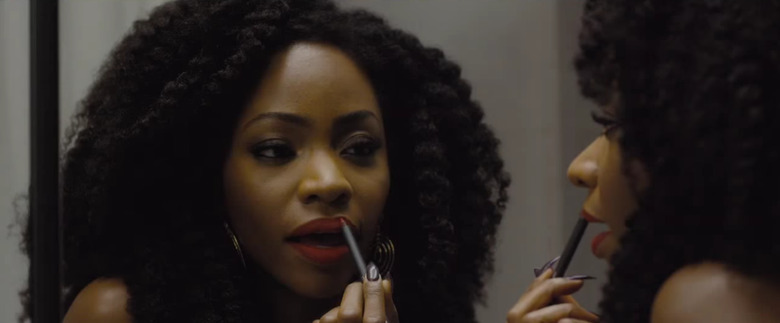 Spike Lee has been very, very busy. It was only about six months ago (a few months after he released his last film, Da Sweet Blood of Jesus) that we learned he was working on Chi-Raq, a retelling of the ancient Greek comedy Lysistrata set in a modern-day Chicago torn apart by gang violence, and today the first trailer is already here. The film is slated to be Amazon's first full-length feature film, and from here, their foray into that realm seems to be off to a promising start. Watch the Chi-Raq trailer after the jump.
IMDb debuted the first Chi-Raq trailer.
The original tale of Lysistrata hails from around 400 BC. In it, a woman named Lysistrata hits a novel strategy to end the Peloponnesian War: she convinces the women of Greece to refuse to sleep with their husbands until they agree to stop the fighting. The premise sounds wacky at first, and Lee definitely has some fun with it, like by having Samuel L. Jackson show up as a one-man Greek chorus. But it soon becomes clear Lee is using the catchy concept to dig deeper into thorny issues of race, gender, and violence in contemporary America.
The new Lysistrata is played by Teyonah Parris, who first broke through with a supporting role on Mad Men and then made an even bigger splash in Justin Simien's biting satire Dear White People. It's great to see her step up to the spotlight in Chi-Raq, and she seems more than up for the challenge based on the trailer — she has an intelligent, charismatic presence that's hard to resist. It doesn't hurt that she's surrounded by an impressive cast including Dave Chapelle, Angela Bassett, Jennifer Hudson, Nick Cannon, Wesley Snipes, and John Cusack.
Chi-Raq lands in theaters December 4 and will land on Amazon Prime soon after.
Chi-Raq is a modern day adaptation of the ancient Greek play "Lysistrata" by Aristophanes. After the murder of a Child by a stray bullet, a group of women led by Lysistrata organize against the on-going violence in Chicago's Southside creating a movement that challenges the nature of race, sex and violence in America and around the world.