PHOTO: First Official 'Fantastic Beasts And Where To Find Them' Logo Has Some Bite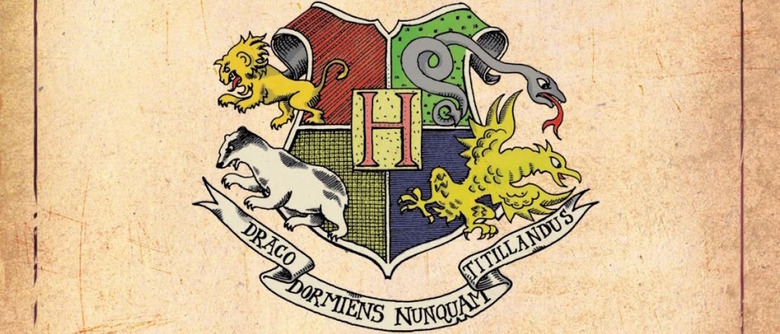 2016 is going to be a big year for Potterheads. Not only is Harry Potter and the Cursed Child — a play described as the eighth Harry Potter story — opening in London next summer, the big-screen spinoff Fantastic Beasts and Where to Find Them will make its way to theaters next fall. Shooting on the latter is already underway, in fact, but it'll be a while before we get the first trailer.
So to tide us over in the meantime, Warner Bros. has unveiled the new official Fantastic Beasts logo. Check it out after the jump. 
Warner Bros. presented the new Fantastic Beasts logo.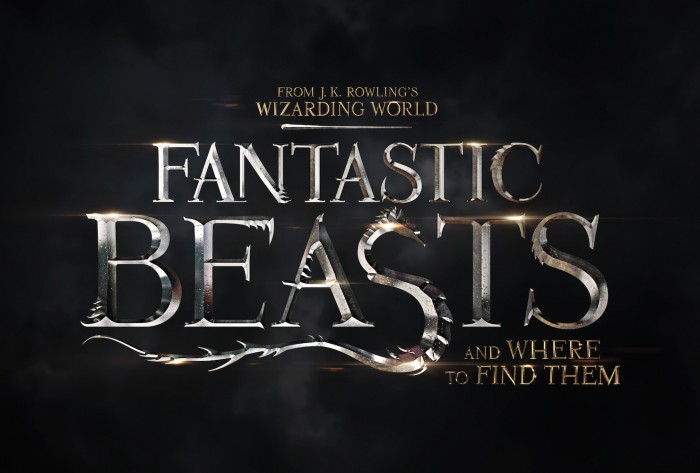 The Fantastic Beasts logo strikes a smart balance between the new and the old. The raised metallic lettering calls back to the familiar Harry Potter logo, but the font is different and there are little beastly flourishes — most notably on the S, which looks like a serpent or dragon of some sort. They're also wisely choosing to downplay the "and Where to Find Them" part, because Fantastic Beasts and Where to Find Them is just a mouthful.
Eddie Redmayne leads Fantastic Beasts as Newt Scamander, the "magizoologist" whose findings would become required reading at Hogwarts by the time Harry and his pals get there. Set 70 years before the events of Harry Potter, the film follows Newt on his journey to New York to discover and document magical creatures.
Newt meets lots of new characters along the way, including ones played by Ezra Miller, Katherine Waterston, Alison Sudol, Dan Fogler, Colin Farrell, Samantha Morton, Ron Perlman, Jon Voight, Carmen Ejogo, and Gemma Chan. Rowling wrote the screenplay for Fantastic Beasts herself, and David Yates, who helmed the last four Harry Potter movies, is directing.
Fantastic Beasts and Where to Find Them arrives November 18, 2016. And that's just the start of Newt's adventures — the studio already has two more Fantastic Beasts movies slated for 2018 and 2020.