The Great Great Showdown Hunt Day 2: Find An Original Scott C Painting!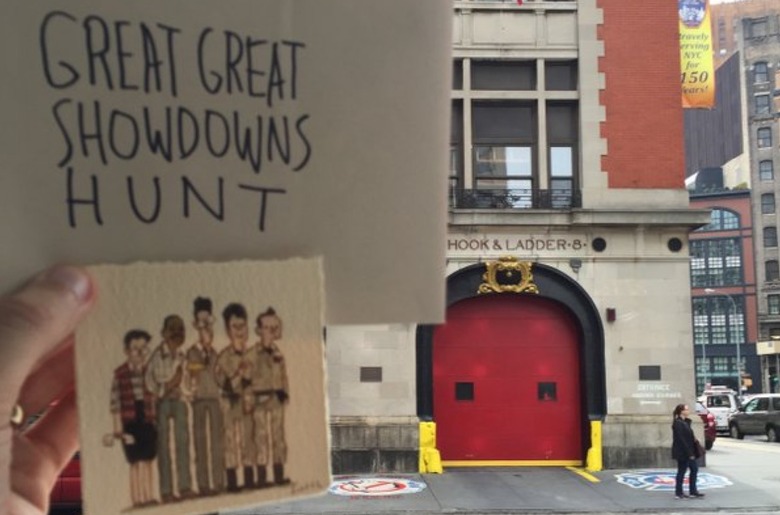 We may receive a commission on purchases made from links.
In July 2014, one of our favorite artists Scott Campbell (aka Scott C) held a scavenger hunt to find his original watercolor Great Showdown paintings in the original filming locations across Los Angeles. This year he returns with The Great Great Showdown Hunt, a bigger and more epic hunt which will take the concept worldwide. You're going to have to be quick, smart and pop culture-savvy to find these, but if you can, you might be able to get yourself an original Scott C painting.
The worldwide hunt started yesterday on IO9 and will continue on /Film each day until Sunday. So keep checking back to see if there is a Great Showdown painting hidden in your city. The photo above is from Travis Tefft, who uncovered a Ghostbusters painting on Monday.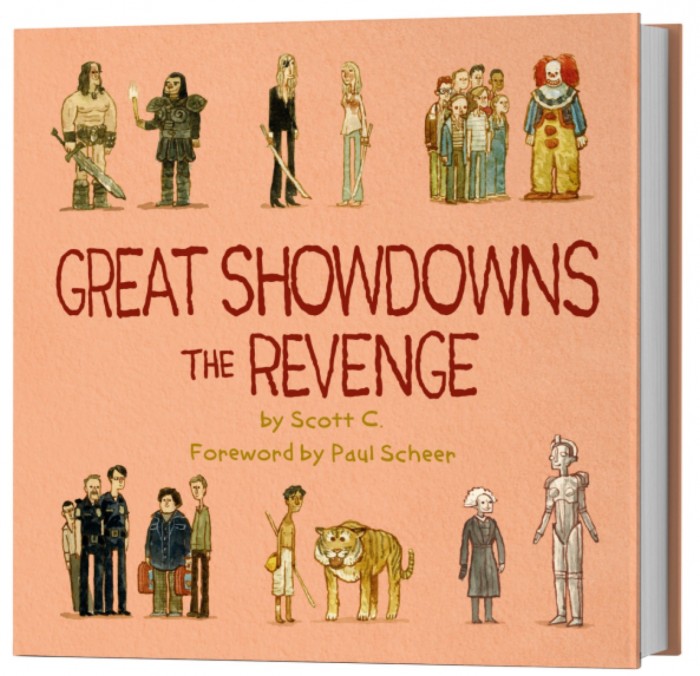 Scott C is holding the treasure hunt to celebrate the release of his third book, Great Showdowns: The Revenge, which is available on Amazon for under $10. Campbell has been building his Great Showdown series for the past nine years, and has held numerous gallery exhibitions featuring the paintings (and some prints) over that time. But since Scott's Great Showdowns have almost exclusively been exhibited in New York City and Los Angeles, he wanted to hold a global scavenger hunt so that fans in other cities could get in on the fun.
Below, read Campbell's clues about the paintings that will be hidden today in the famous original filming locations. Can you find the Great Showdowns?
Here's what's happening: I will post 4 little paintings from popular films once a day this week starting today November 2nd and ending Sunday November 8th.  These paintings shall be placed into envelopes and hidden somewhere at the locations in which those scenes happened. This could happen in your town!
The first person to find this painting shall keep this painting as a gift from me to you!  I only ask that you post a picture of the found painting in your possession, so I can congratulate you in front of the world. Tweet it or whatever you like. #GreatGreatShowdownsHunt
The Great Great Showdown Hunt Day 2: Tuesday November 3rd 2015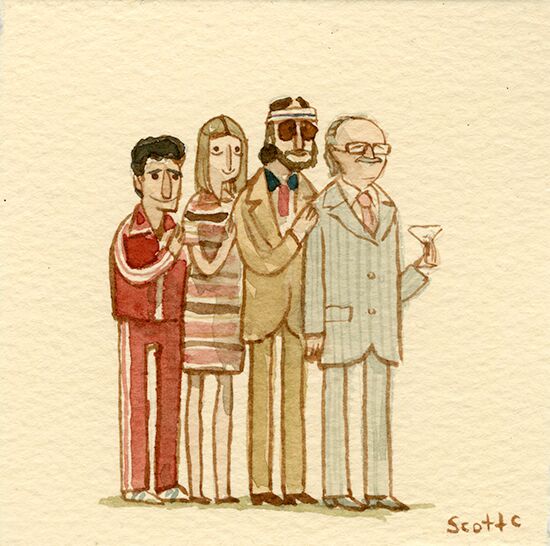 New York City, NY: Now this is a wonderful family. But every family has a few problems to work through. The father returns to this family and attempts to reintegrate himself into the family fold. They live in a real fancy house. Where is this house?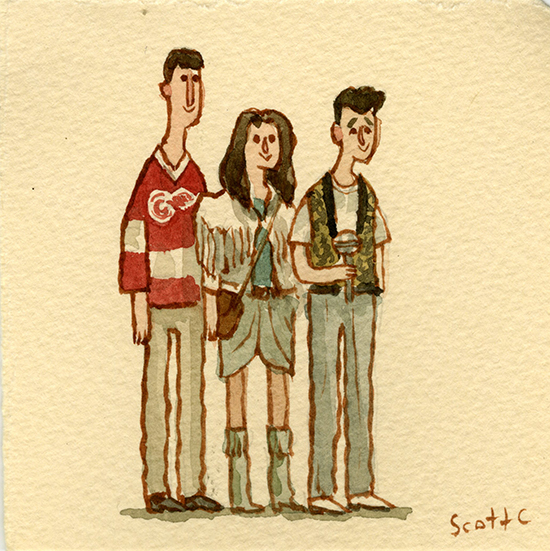 Chicago, IL: What a cool dude this guy is. He cut school one day and forced his friends to join him. Everything this guy does is cool. He even joins a parade in town and sings some songs for the crowd. Everyone twists and shouts like crazy because he is just that cool and inspiring! Where did he inspire the crowd to twist and shout so much??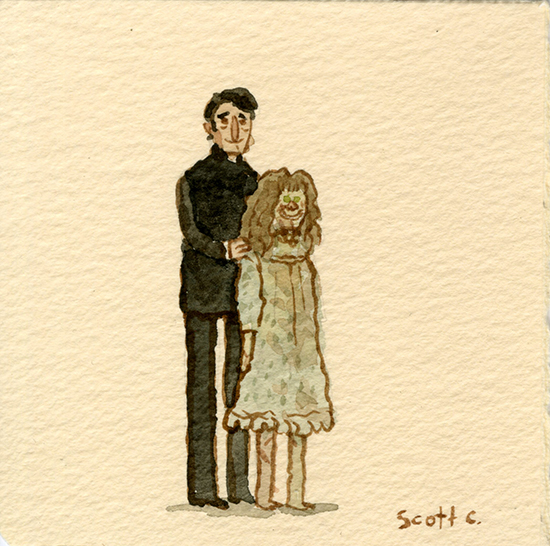 Washington D.C.: I'll bet this movie spooked you. It's about a little girl who gets possessed by the devil and lays in bed all day. Priests try very hard to get the devil out of there, but it proves very difficult. I mean, it's a devil. Ultimately, one of the priests leaps out the window and rolls down some stairs. Where are these stairs??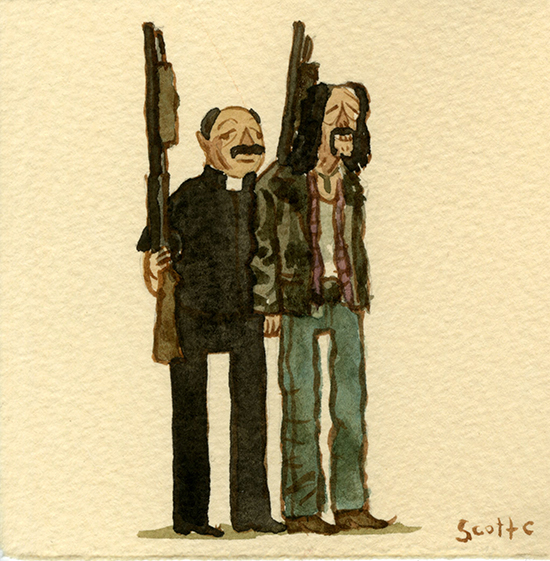 Austin, TX: I would like to introduce you to a real tough guy. This guy is very tough and he seeks some vengeance. At one point he goes and asks his brother for some help with this vengeance. His brother used to be tough, but then he became a priest and lives in a church. Where was this church??
Good luck! There will be more Scott C paintings hidden each day though Sunday, so keep checking back each and every morning for your chance to find them. If you find one, tweet @ScottLava with the hashtag #GreatGreatShowdownsHunt to brag to the world.